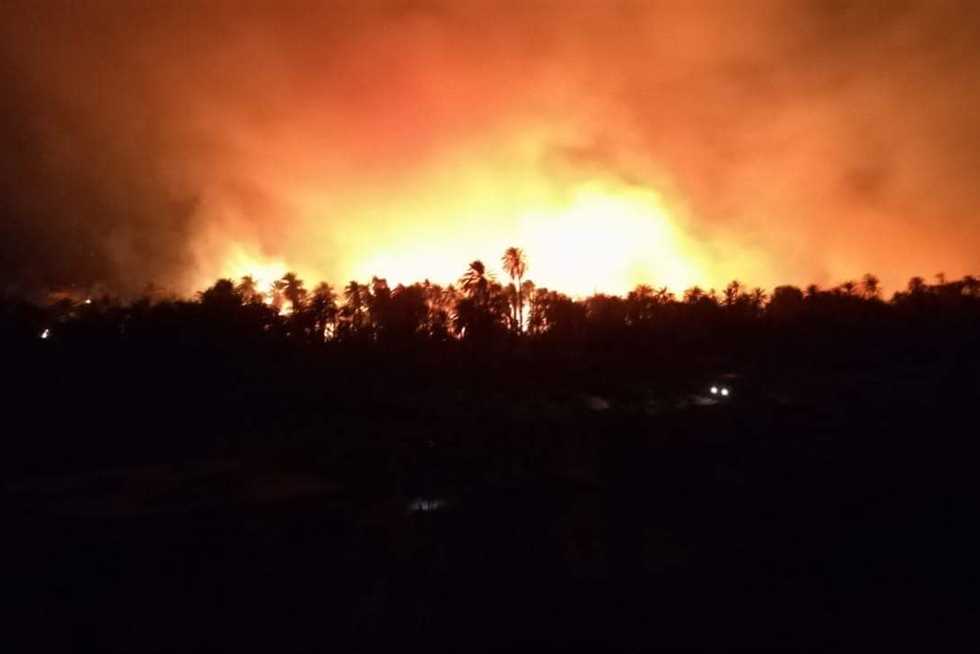 Minister of Social Solidarity Ghada Wali allocated LE 2 million to cover compensations for families affected by a fire incident in Rasheda village in Dakhla city in the New Valley governorate.
The ministry said in a statement that the Directorate of Social Solidarity in the governorate received preliminary inventory data for the losses caused by the incident.
The fire burnt 18,000 palm trees on an area of 150 acres, killed some cattle and damaged nine houses.
The minister also assigned social workers in the Directorate of Social Solidarity in the New Valley to quickly complete the documents required to provide compensation to the affected families.
Wali said that the results of the research that will be carried out through the ministry's researchers will be the start of providing some services, including pensions, loans and financial assistance for the people of the New Valley governorate.
She also gave directives to the ministry's workers to contact some NGOs to provide various services, food, financial aid and rehabilitation of damaged homes as soon as possible.
Firefighters managed to control a huge fire that erupted among palm trees in Rasheda on Saturday, Injuring 37 people.
Edited translation from Al-Masry Al-Youm.