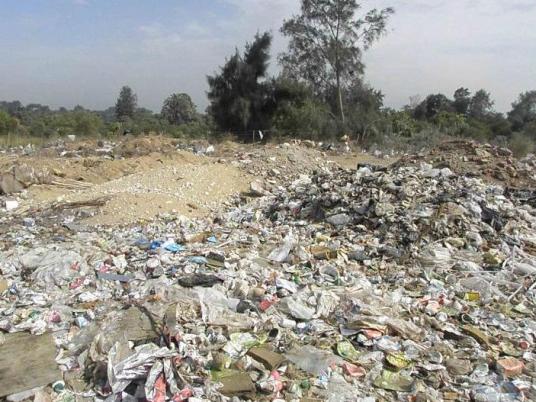 Khaled Fahmy, Minister of Environment, held a meeting with Stepten Hammer, lead urban specialist at the World Bank and co-author of "Cities and Climate Change," and his delegation Monday to discuss collaboration avenues in an effort to reach drastic solutions for the solid waste problem in Egypt.
During the meeting, the World Bank's delegation proposed the idea of developing the infrastructure system of the municipal solid wastes in Cairo and one of Upper Egypt's governorates, which will soon be specified by the government according to upcoming research.
The mega project, with a cost of $75 million, will encompass a sanitary landfill in the capital, as well as building amaterials-recycling facility, and transfer stations.
The country's underprivileged neighborhoods will be the project's main targeting areas. Subsequently, a number of comprehensive, studies will be carried out on solid waste production and its types based on various neighborhoods and social standards in the near future.
The term solid waste includes any garbage or sludge from a wastewater treatment plant, water supply treatment plant or air pollution control facility and other discarded materials including solid, liquid, semi-solid or contained gaseous material, resulting from industrial, commercial, mining and agricultural operations and from community activities.