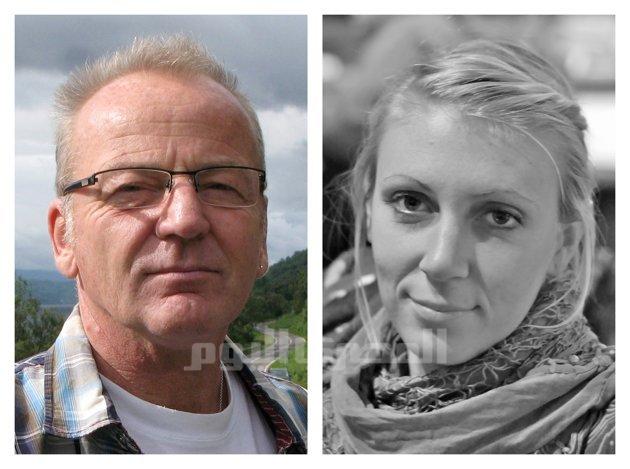 MOGADISHU, Somalia — Pirates moved an American hostage at least three times in 24 hours and threatened Thursday to kill him after US Navy SEALs rescued an American and a Dane in a bold, dark-of-night raid that raises questions about whether other Western captives are now in greater danger.
"If they try again, we will all die together," warned Hassan Abdi, a Somali pirate connected to the gang holding the American, who was kidnapped Saturday in northern Somalia.
"It's difficult to hold US hostages, because it's a game of chance: die or get huge money. But we shall stick with our plans and will never release him until we get a ransom," Abdi said.
US Navy SEALs parachuted into Somalia early Wednesday and hiked to where captors were holding 32-year-old American Jessica Buchanan and Poul Hagen Thisted, a 60-year-old Dane. A shootout ensued and nine captors were killed. Buchanan, Thisted and the US troops were all unharmed. The two aid workers had been kidnapped by gunmen in October while working on demining projects for the Danish Refugee Council.
Buchanan and Thisted were flown to the US Naval Air Base at Sigonella on the Italian island of Sicily to undergo medical screenings and other evaluations before heading home, a US defense official said. Buchanan's family was meeting her at the base, which is the hub of US Navy air operations in the Mediterranean.
The US government said the raid was prompted by Buchanan's deteriorating health. An ailing Frenchwoman kidnapped by Somali gunmen died in captivity last year after not having access to her medication.
In the aftermath of Wednesday's rescue, the gang holding the American kidnapped in the northern town of Galkayo have moved him three times, Abdi said.
"Holding hostages in one place is unlikely now because we are the next target," he told The Associated Press by telephone.
He also expressed concern that the US has pirate informants.
"It wasn't just a hit-and-run operation, but long planned with the help of insiders among us," Abdi said, noting that the Americans struck at a time when the pirates were least on their guard.
US State Department spokesman Victoria Nuland said US officials have been in contact with the family of the latest American kidnapping victim.
"We are also working with our contacts in Kenya and in Somalia to try to get more information," Nuland told reporters in Washington.
"Obviously we condemn kidnapping of any kind and call for the immediate release of the victims — any victims. We also would note that our travel warning for Somalia does caution US citizens about the risk of travel."
Other hostages held in Somalia include a British tourist and two Spanish aid workers seized in neighboring Kenya, a French military adviser and 155 sailors of various nationalities hijacked by pirates at sea.
The aid group Doctors Without Borders, known as Medecins Sans Frontieres, employed the two Spanish women. The group said it was pleased that Buchanan and Thisted were freed and was seeking the release of its workers, Montserrat Serra and Blanca Theibaut. It hinted, though, that it views military raids as risky.
"MSF strongly favors the nonviolent resolution of such cases, as the use of force endangers the lives of the hostages and may result in the tragic loss of human lives," the group said. "We call upon the Somali population, especially the local authorities in control of the areas where the two are held, to do everything in their power to assist in their safe release."
It's not always clear what group is holding a captive in Somalia, and hostages have sometimes been sold from one gang to another. Captives can be held for long stretches: Two journalists from Canada and Australia were held for 15 months before being released in 2009, and the French military adviser has been missing for more than two years.
The security community is divided over whether the US raid would make life more difficult for the other captives or whether the killings of the nine captors might make pirates think twice about launching future operations, a Western official in Kenya said. He spoke on condition of anonymity because he was not authorized to speak to the media.
On Wednesday evening, hours after the US military raid, the gang holding the American hostage started circulating false rumors that they had executed him.
Another security official who has years of experience in the region said it was likely the men holding the American would move him onto a ship with other foreign hostages, because ships were easier to defend and planning rescue operations is more complicated when hostages from other countries are involved.
At least one pirate agreed with his analysis.
"I think land captivity is going to end now. Sea is much safer," pirate Mohamed Nur said by phone from the coastal town of Hobyo. "Even ships are not very safe, but you can at least hit back and resist."
Americans have been captured by Somali pirate gangs before. In 2009, the cargo vessel Maersk Alabama was briefly hijacked before pirates took to the lifeboat with the ship's captain, who was rescued after Navy sharpshooters killed the pirates.
But in a sign that pirates are getting increasingly violent — and perhaps jittery — four Americans onboard a hijacked yacht were killed last February. It's still unclear why the hostages were shot.
Several senior pirates condemned Wednesday's US raid, which was authorized by President Barack Obama, and at least one warned that other US hostages might suffer as a result.
"They send hit squads and kill all they want, so there is no way we will care for their [hostages] while they are killing us. They will see the aftereffects and reap the results of their actions," said Bile Hussein, a Somali pirate commander.
A spokesman for Somalia's UN-backed government said the pirates got what they deserved.
"Pirates have no place in our society," Abdirahman Omar Osman told the AP. "This is a huge and unforgettable lesson for them."