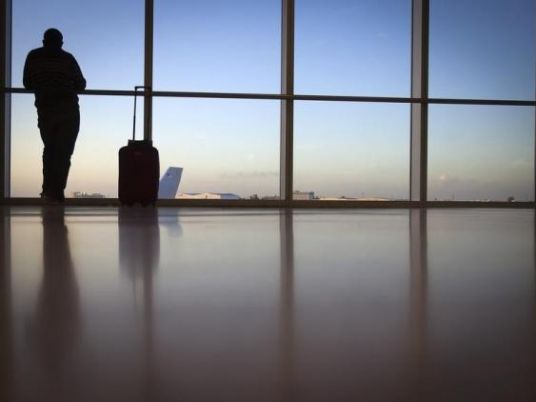 Russia's upper house of parliament speaker said Wednesday that Cairo had enhanced most security issues to allow for safe Egypt-Russia flights, but that Moscow nonetheless considers certain details still problematic.
"Cairo has improved most security aspects providing for safe Egypt-Russia flights, but Moscow believes that a few details remain problematic," said Valentina Matvienko, Russia's upper house of parliament speaker.
"The work on this project is almost finished; most items on the agenda for the improvement of security on flights from Egypt have been carried out. However, there are a number of details that we are not satisfied with," Matvienko said.
Matvienko added that Russia's position on the matter had not changed; and that the safety of Russian citizens remains a priority.
Flights between Russia and Egypt were expected to resume late February if all security requirements had been judged fulfilled, Russian news agency TASS reported last month, citing a source in Cairo close to the ongoing inspection checks on Egyptian airports.
The source added that the resumption would concern charter and regular flights between Russia and three Egyptian cities- Cairo, Hurghada and Sharm El-Sheikh.
The source said last month that biometric equipment, one of the Russian experts' demands to enhance Egyptian airport security — which Cairo has acquired and installed — was not yet functioning at Cairo International Airport.
"The biometric equipment they bought for scanning fingerprints and retinas is not functioning yet. In Hurghada and Sharm el-Sheikh the equipment is running, but only in the test mode. After all the systems are launched another delegation of experts from Russia is set to arrive for a final check of the second terminal at the capital's airport," the source said.
Sources within Egypt's Ministry of Aviation told Al-Masry Al-Youm that biometric automatic control systems have been installed at Terminal 2 of Cairo International Airport, from which the Russian Airlines Aeroflot will operate after the resumption of flights.
According to TASS, an aviation security agreement between Moscow and Cairo would only be signed after the completion of all these procedures.
"And only after [the completion of those procedures] will we talk about the timing of flight resumption. In the best case, we can expect it by the end of February, and most likely in March," the TASS source said.
Among the Russian requests is a biometric automatic control system in an isolated area dedicated to the arrival and departure of Russian tourists; as well as the monitoring of luggage and restaurants; and the testing of flights and surveillance systems within the airport perimeter.
A 10-member specialized Russian delegation from the ministry of transport, had been reviewing the security procedures in place at Egyptian airports earlier in February.
Deputy Foreign Minister Oleg Syromolotov said in early February that Moscow is looking forward to the return of Russian tourism to Egyptian resorts soon; adding that the Russian and the Egyptian authorities in charge have been working on carrying out all the necessary measures to improve security at Egyptian airports.
Egypt has been implementing tighter security measures at its airports after a bomb brought down a Russian airplane over the Sinai peninsula last year, killing all 224 passengers and crew on board. "Islamic State" (IS) militant group claimed responsibility for the explosion.
Since then, Russia stopped all civilian flights to Egypt, a popular destination of Russian holiday-makers.
Meanwhile, Matvienko said she would go to Egypt at the beginning of March on a planned official visit unrelated to the flight security issues.