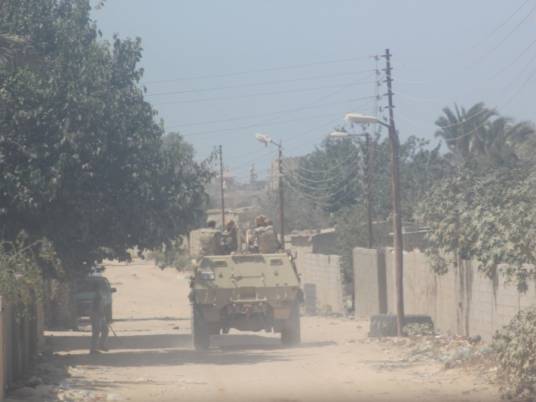 The Egyptian army has not declared a state of emergency in South Sinai and Suez provinces, a spokesman said on Friday, denying a report by state-owned newspaper Al-Ahram. The security measures being taken there only represent a precaution, a source added.
The spokesman said the army in the Sinai peninsula was "on alert." Al-Ahram had reported that raised alert levels were in response to an overnight attack by Islamist gunmen on an airport in the North Sinai town of El-Arish.
Staff Brigadier General Ahmed Mohamed Wasfy, commander of the Second Field Army, arrived in Arish city and met with armed forces and police figures in North Sinai, who briefed him on developments there.
A security source told Al-Masry Al-Youm that second field army troops had left Ismailia, heading to Sinai to reinforce security there following attacks against camps and ambushes on the police and military on Friday.