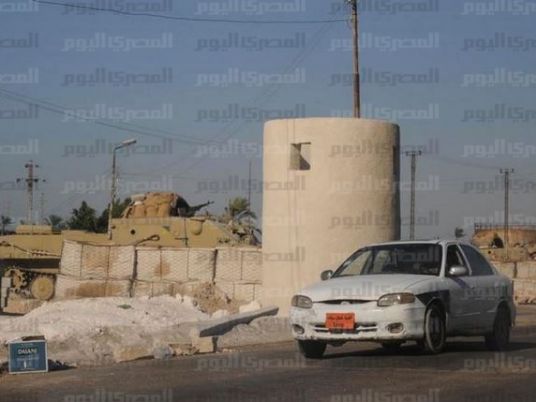 Unidentified assailants shot dead a North Sinai resident they had earlier kidnapped under the pretext that he was "cooperating with security apparatuses," security and tribal sources said.
The killed citizen, a school employee, was kidnapped from his house in Sinai's Sheikh Zuweid, a source within the North Sinai Security Headquarters said. His body was dumped on a road nearby.
The number of security personnel and civilians killed in armed attacks by militants in North Sinai significantly surged during the past few months.
At least 30 people were killed and 50 others were injured on January 29 in four separate attacks against security installations in the governorate.
The attack is the deadliest since a similar attack on the Peninsula last October. At least 30 military personnel were killed in a suicide operation which targeted a security checkpoint in Sinai's Sheikh Zuweid on October 24, 2014.
In a video allegedly released by the Ansar Bayt al-Maqdis militant group in August 2014, the group claimed responsibility for beheading four Egyptians, accusing them of providing intelligence to Israel.
The group has also warned inhabitants of Sinai against "cooperating with the Jews and spying on their fellow Muslims", urging those involved to repent to be pardoned.
Similar executions of civilians have been repeatedly occurring since then, gripping the lives of dozens of residents.