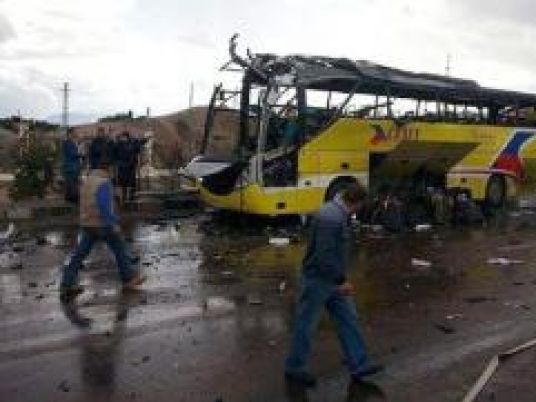 South Korean government has condemned the terrorist blast that took place in Taba on Sunday.
"We are shocked and enraged at the terrorist bombing on the bus… and strongly condemn the act," Seoul's foreign ministry said in a statement on Monday
The government expressed appreciation toward Egypt and Israel for efforts made to transfer victims and treat the injured saying it will cooperate with Egypt and the international society to know circumstances and motivations of the accident.
"We believe that terrorism can never be justified under any circumstances and such inhumane and unethical acts should be weeded out by all means," the ministry said.
South Korean government, according to the statement, offered condolences over the deaths and promised with all possible support.
South Korean official announced that Foreign Ministry addressed South Koreans in Israel, Jordan, Turkey and Saudi Arabia urging return to the country and warning those visiting religious places against dangers.
The official added that Egyptian Prime Minister Hazem al-Beblawy issued a statement condemning the terrorist actions indicating that it's still unknown yet whether the accident targeted South Korean tourists, foreign tourists or tourists in general. He stressed necessity to wait for outcome of investigations.
A bomb on a tourist bus in Egypt's Sinai killed three South Koreans and the Egyptian driver on Sunday, in the first attack on tourists since an army takeover in July spurred an Islamist insurgency.
The Interior Ministry said the bus was travelling from St. Catherine's Monastery, a popular tourist destination in the south Sinai, to nearby Israel when it was attacked.
Edited translation from MENA