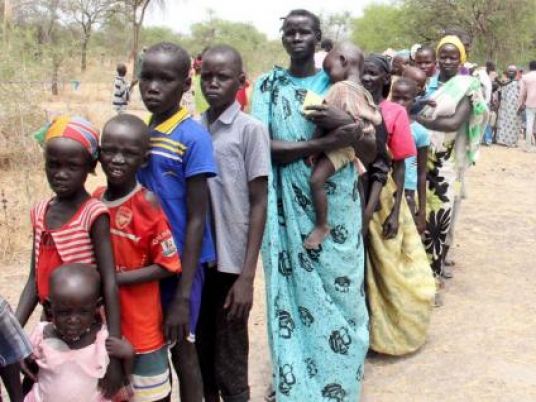 South Sudan's government said on Friday it had wrested control of oil-producing Upper Nile State, the scene of heavy fighting in recent days, from rebel fighters.
South Sudanese rebels said on Tuesday they had captured a refinery near a major oilfield in Upper Nile State, where fighting has flared in recent days, and told firms there to shut down operations and evacuate their staff in expectation of a full-fledged assault.
But the government said in a statement that its forces were now in full control of Upper Nile.
"The Upper Nile has been freed from the rebels and from Johnson Olony. Our citizens and our oilfields are under the protection of the army of the government of South Sudan," the president's office said.
"We mourn the loss of South Sudanese lives and we will do everything in our power to ensure that the people of the Upper Nile will have calm restored to their lives."
Violence erupted in South Sudan in December 2013, when President Salva Kiir accused his sacked deputy and rival, Riek Machar, of plotting a coup.
Johnson Olony, a major general in the South Sudan Army (SPLA), switched sides with his men to join Machar earlier this month.
On Wednesday, the U.N. Mission in South Sudan (UNMISS) said four civilians had been killed and eight wounded when two mortar bombs landed on Tuesday in the UNMISS compound in Melut, in Upper Nile, and a complex housing civilians there.
Aid groups have expressed concern at the increased fighting in recent days in Upper Nile, Unity and Jonglei states, which has led to destruction of medical facilities and evacuation of medical staff and stoppage of services.
"The escalation has left people in conflict areas exposed to violence and without much-needed medical care and humanitarian assistance," Paul Critchley, head of Médecins Sans Frontières' South Sudan mission, said in a statement.
On Thursday, the rebel group SPLA-in-Opposition said its fighters had destroyed or captured an assortment of military hardware in Unity state belonging to the government, including tanks, trucks and armoured personnel carriers.
Government officials were not available to comment on this.
Tens of thousands of people have fled their homes in recent days because of the fighting, and some 650,000 civilians are without access to aid in the affected states, according to the U.N. humanitarian coordinator for South Sudan.
Both sides have also been accused of killing or raping civilians and burning their houses during the latest round of violence.
UNMISS says over 2 million people have been displaced since December 2013, with over 500,000 fleeing the country.