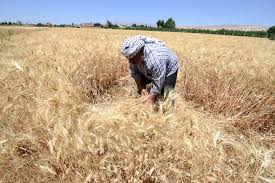 Southeast Asian countries and Australia said on Sunday they held "grave concerns" about escalating tension caused by North Korea's nuclear and missile programs and urged "irreversible" denuclearization.
North Korea is pursuing its weapons programs in defiance of UN Security Council sanctions and has boasted of its plans to develop a missile capable of hitting the US mainland.
It defends the programs as a necessary deterrent against perceived plans by the United States, which stations 28,500 troops in South Korea, for invasion – a plan the United States denies.
"We strongly urge the DPRK to immediately and fully comply with its obligations under all relevant United Nations Security Council Resolutions," the Association of Southeast Asian Nations (ASEAN) and Australia said in a joint declaration, using the initials for North Korea's official name.
The country's nuclear and ballistic missile development "threaten regional and global security" the declaration added, calling for the "complete, verifiable and irreversible denuclearization" of the nation.
Tensions have eased in recent weeks, coinciding with North Korea's participation in the Winter Olympics held in the South last month.
US President Donald Trump also announced surprise plans to meet North Korean leader Kim Jong Un before May, after Kim "committed to denuclearization", according to South Korea's National Security Office.
"We are cautiously encouraged by these developments," Singapore Prime Minister Lee Hsein Loong told reporters in Sydney after the publication of the ASEAN declaration.
"The situation on the Korean peninsula is a complicated problem which will take time to resolve, and we hope these recent steps will contribute to lasting peace and stability."
Australia hosted ASEAN meetings this weekend, despite not being a member of the 10-nation bloc, as it seeks to tighten political and trade ties in the region amid China's rising influence.
The summit focused on fostering closer economic and security ties among ASEAN and Australia, with the nations also railing against protectionist sentiment and calling for "self-restraint" in the disputed South China Sea, a regional flashpoint.