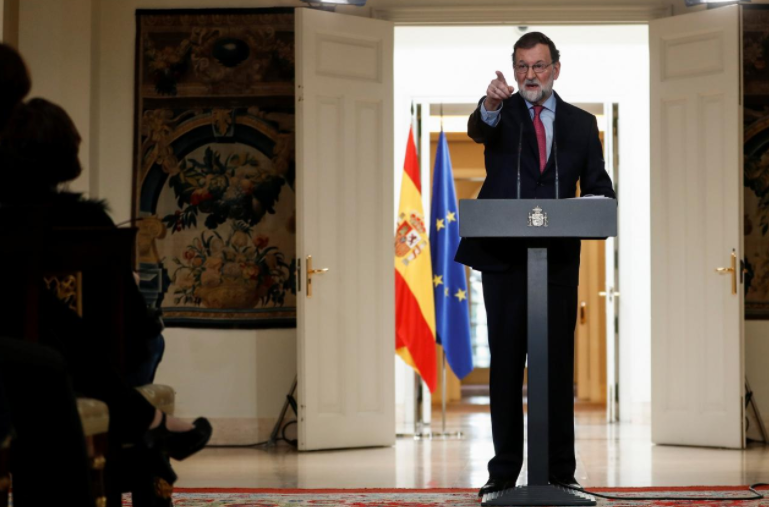 Spanish Prime Minister Mariano Rajoy called for a Catalan parliament to be formed on January 17, the first step in reinstating a local government that was taken over by Madrid after illegally declaring independence in October.
Once the parliament is formed, members must put forward a candidate to lead the regional government who must then undergo a vote of confidence.
Separatist parties secured a slim majority in a December 21 election, but they may have difficulty forming a government with many of their leaders facing legal proceedings over their role in the independence movement or in self-imposed exile.