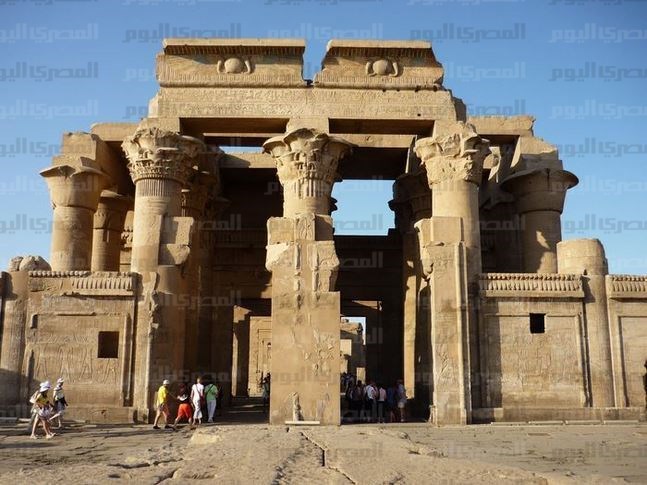 The Aswan International Airport received a Spanish tourist group through a direct charter flight from Madrid to the Egyptian city of Aswan on Friday morning, the first time in almost nine years.
Tourism expert Eman Ishaq told local media that the group includes over 150 Spaniards and will go on a busy schedule across Aswan and Luxor, and will be treated to a gorgeous view of the Nile. The group was greeted at Aswan Airport with traditional Nubian-style dance and other festivities.
The group will visit a number of archaeological and tourist sites in Aswan, such as the Temple of Philae, the High Dam and the temples of Kom Ombo and Edfu, before leaving to Luxor to complete their program.
Ishaq said that the Charter tourist group's visit is a strong addition for tourism in Aswan and Egypt in general, thanks to their enthusiasm for the country's ancient history.
During Madrid's Vitor International Tourism Fair in January, Egyptian and Spanish tourist companies held discussions to organize weekly charter flights between Madrid, Luxor and Aswan, starting from July until December.
Ali Ghoneim, chairman of an Egyptian company at the fair told Al-Shorouq Newspaper that negotiations are taking place with three Spanish tourists companies to revive  Spanish tourism in Egypt, which stopped in 2010 and had seen more than 157,000 tourists, according to the Association for the Conservation of Cultural Tourism in Luxor..
Tourism is still hindered due to Spain continuing to uphold a short term warning for Cairo, classifying it as a "very dangerous city". Luxor and Aswan are classified as "medium risk" which is still enough to impact the market, one of the most important for cultural tourism in the country.