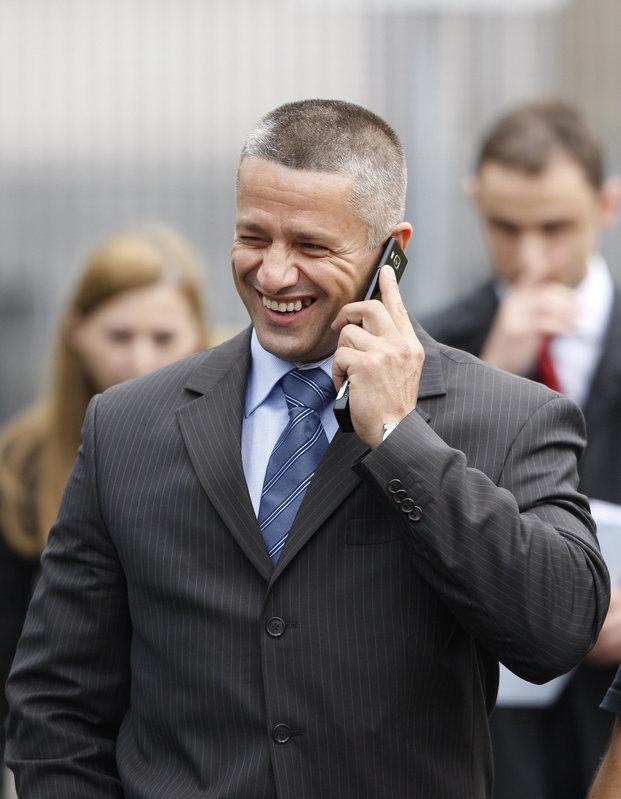 Naser Oric, the Bosnian Muslim commander who led the defense of Srebrenica during the 1992-95 war, was cleared of war crimes against Serbs on Monday, a ruling that is set to exacerbate ethnic divisions two decades after the conflict.
Bosnian Muslims, who largely see Oric as a hero, applauded as he and a fellow soldier left the court room free men. Families of Bosnian Serbs killed in the war, who see Oric and his troops as criminals, walked out in protest.
"This is horrific, this is a scandal. Everybody expected that he will be punished. Is this a justice? I am speechless," Radojka Filipovic from Bratunac, near Srebrenica, told Reuters, saying Oric's forces killed at least six of her relatives.
Bosnian Serbs and authorities in neighboring Serbia had accused Oric and his fellow soldier Sabahudin Muhic of killing three Bosnian Serb prisoners of war in the villages near Srebrenica early in the war which claimed 100,000 lives.
Srebrenica eventually fell to Bosnian Serb forces in 1995 – the ensuing killing of more than 8,000 Muslim men and boys was seen as Europe's worst atrocity since World War Two.
"The accused Naser Oric and Sabahudin Muhic have been acquitted of charges of violating provisions of the Geneva Conventions," judge Saban Maksumic told the war crimes court in the Bosnian capital Sarajevo.
Oric was acquitted of war crimes against Serbs by the International Criminal Tribunal for the Former Yugoslavia (ICTY) in 2008, but was arrested again in June in Switzerland on a warrant from Serbia accusing him of killing the prisoners.
"The defense is satisfied – we have expected this verdict from the very beginning of the trial," Oric's lawyer, Lejla Covic, said.
Oric, surrounded by hundreds of cheering supporters, declined to comment after living the courtroom.
Dozens of Bosnian Serbs, including senior political and military leaders, have been sentenced by the ICTY and a Bosnian war crimes court over the Srebrenica massacre, which was declared genocide by two international courts.