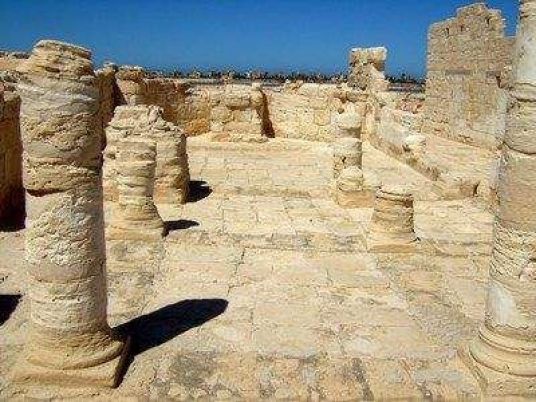 The archaeological cemetery of St. Mina, in Mariot area, west of Alexandria, is sinking as the ground water level has been rising in addition to massive downpours of rain, according Waheed Ibrahim, head of the Islamic, Coptic and Jewish monuments sector in the west Delta area.
Ibrahim told al-Masry Al-Youm that he has sent correspondences to the projects sector within the Supreme Council of Antiquities, in order to contract an engineering maintenance company, to pump out the water to protect the monuments from damage.
The St. Mina cemetery includes prominent Coptic artifacts and sites, making it the second largest Christian pilgrim area in the world.
Ahmed Reda, head of the electrical engineering and mechanics within Lower Egypt area Antiquities sector, said he also has sent a tender to the projects sector a week ago, to perform maintenance and suction of groundwater.
The process would cost LE2.4 million, according to Reda.
He explained, that the cemetery area is lower that the rest of the archaeological sites nearby, so the size of the accumulated water is more compared to the surrounding areas.
Edited translation from Al-Masry Al-Youm