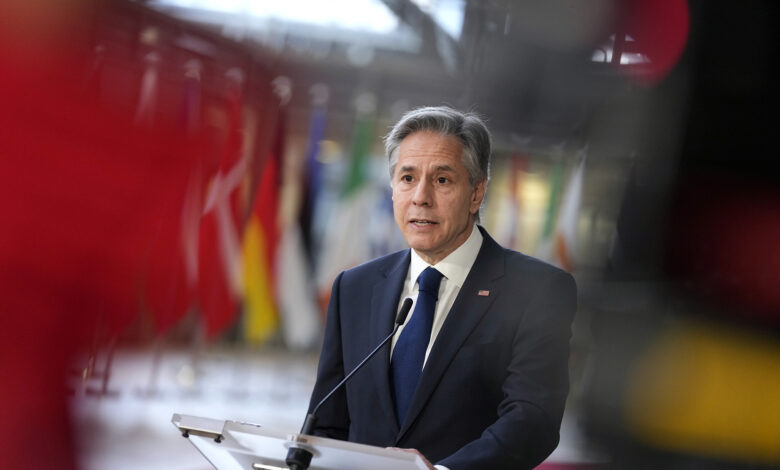 The United States, European Union and international partners will continue to work "in lockstep" to ensure Ukraine can defend itself amid Russia's grueling invasion, US Secretary of State Antony Blinken said Tuesday.
He added that the stakes for cooperation between the White House and its allies "cannot be higher" and reaffirmed their support for Kyiv in a conflict that has posed diplomatic challenges for Western leaders, as they weigh up the cost of sending weaponry to Ukraine without provoking Moscow.
"After more than a year of Russia's war of aggression against Ukraine, the stakes for our partnership cannot be higher — for the transatlantic relationship, for Ukraine itself, indeed for people around the world who are bearing many of the consequences of this aggression," Blinken said at a press conference in Brussels.
"The US and the EU continue to work in lockstep together with a broad coalition of partners around the world to ensure that Ukraine can defend itself, its people, its territory, the right to choose its own path," Blinken added, speaking alongside EU foreign policy chief Josep Borrell.
Upcoming discussions between the US and EU will focus on ways to further reduce Europe's dependence on Russian energy and boost clean energy production, Blinken said.
"US-EU relations have never been stronger or more important for advancing our shared interests," Blinken added.