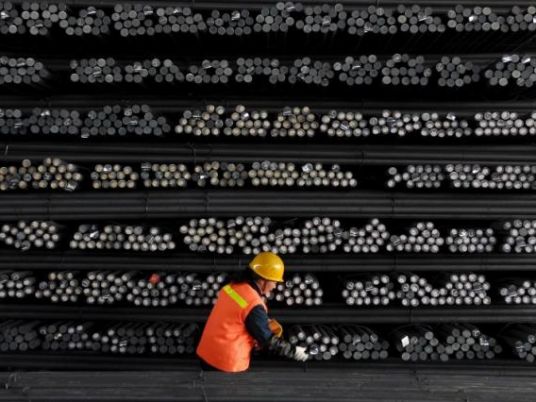 Egyptian Finance Minister Mohamed Maait announced Saturday that Standard & Poor's has kept the credit rating of Egypt in both local and foreign currencies unchanged at the "B" level, while also maintaining a stable outlook for the Egyptian economy for the third successive time since the beginning of the pandemic.
This rating reflects the continued confidence of international institutions and credit rating agencies in the resilience of the Egyptian economy, he said, and in its ability to positively deal with the repercussions of the pandemic compared to countries with similar or higher credit ratings in a time when economic conditions have deteriorated in most other emerging countries.
Citing Standard & Poor's latest report, Maait said the Egyptian economy can overcome negative repercussions resulting from the pandemic thanks to the improvement of major economic indicators such as the stability of public finances and the large and reassuring foreign exchange reserve, in addition to the government's continued implementation of financial, economic and structural reforms that would improve the business operating environment and ensure the sustainability of economic indicator conditions.
The minister explained that the confidence of international institutions in the Egyptian economy is also due to the large economic and financial reforms implemented during the past years, which gave sufficient flexibility to the Egyptian economy to finance its needs in both local and foreign currencies, despite the recent deterioration of global economic and financial conditions.
It also reflects the balance of the economic and financial policies pursued by the government and the Finance Ministry during the past few years and the pandemic era.
This has contributed to the Egyptian economy being one of the very few economies in the world that achieved growth and improvement in unemployment rates during the year 2020.
Maait said that the Egyptian economy achieved a growth rate of 3.6 percent during fiscal year 2019-2020, and is expected to achieve 2.8 percent during the current fiscal year, as a result of positive and high contributions from several sectors – especially the information technology sector, the health sector, government services, the wholesale and retail trade sector and the agricultural sector.
The strong performance and growth of these sectors has contributed to limiting the negative impact of the pandemic on a number of economic sectors, such as tourism, aviation, manufacturing, petroleum and mineral wealth.
Maait added that Standard & Poor's latest report anticipates a strong positive contribution to government and private investments, which will contribute to achieving sustainable growth rates of about 5.3 percent in the medium term during 2022-2024, in addition to the positive impact generated through the business climate which continues to improve due to the implementation of a package of structural reforms.