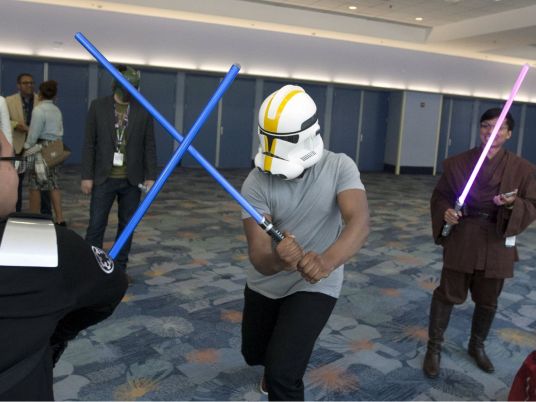 "Star Wars: The Force Awakens" has received a PG-13 rating.
It is only the second movie in George Lucas's popular space-themed franchise to receive a rating higher than PG, due to its "sci-fi action violence", Billboard reported.
Directed by J.J. Abrams, the movie stars Harrison Ford as Han Solo, Carrie Fisher as Leia, Mark Hamill as Luke Skywalker and Daisy Ridley as Rey.
The seventh film in the franchise, "The Force Awakens" hits US theatres on December 18 and has already earned over US$50million in advance ticket sales.