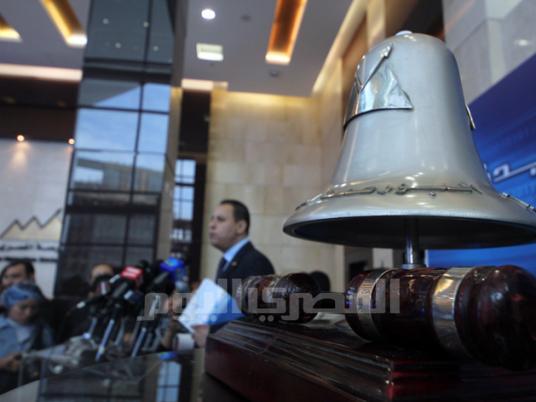 The stock market lost about LE5.2 billion by the end of trading Sunday, influenced by an absence of positive news and continued political uncertainty, which negatively impacted investors — especially Egyptians — who turned to selling stocks, brokers said.
The main stock index, EGX 30, went down 0.84 percent, while EGX 70 went down 0.51 percent. The total market capitalization of shares reached about LE3.38 billion, with a trading volume of LE660 million for the day.
Stock brokers warned that the market is losing liquidity on a daily basis, and is not recovering because of the political climate and economic crisis.
"The expectations indicated that with scheduling the parliamentary elections, the political situation may stabilize, which may reflect on the economic situation," said Capital Markets analyst Marwa Hamed. "But the persistence of some opposition forces to reject everything without clear reasons, and their recent rejection of election dates, creates negative psychological state between local private investors."
She described calls for civil disobedience as taking place "by force," and said that even those who refuse to participate are forced by demonstrators, who prevent them from getting to their workplaces.
This creates a state of frustration among investors, Hamed said, adding that they may have negatively impacted the economy, which has experienced problems since the 25 January revolution two years ago.
Some opposition groups and leaders, including longtime reform advocate Mohamed ElBaradei, have called for boycotting the upcoming House of Representatives elections, saying they are undemocratic.
Edited translation from MENA