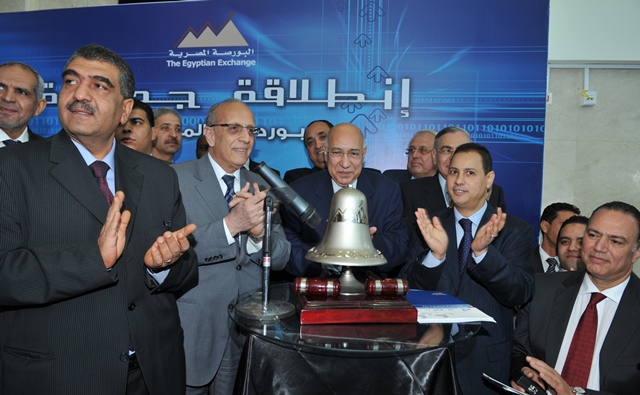 The stock exchange indexes tumbled at the end of trading on Monday, suffering from a lack of liquidity, declining purchasing power and anxiety around a potential Cabinet reshuffle.
The decline was also in response to several banking holidays coming up in the next two weeks, including Sinai Day and Labor Day.
The market capital slid to LE356.7 million in total dealings of LE672 million, of which LE350 million were by primary dealers.
The main EGX30 index fell by 0.73 percent to 5,215 points, the EGX70 index for small and medium-sized shares fell by 0.39 percent to 451 points, and the broader EGX100 index fell by 0.52 percent to 745 points.
Brokers monitored foreign and Arab institutional selling, while investors held back purchasing decisions.
Marwa Hamed of Wathiqa Securities said investors were waiting for good news from President Mohamed Morsy's visit to Russia, or for a long-awaited final agreement with the International Monetary Fund, which has yet to materialize.
The market closed at 5,200 points, then rose slightly in the final minutes of the session. Hamed said further rises could be expected if major companies like the Commercial International Bank and OCI had sales.
Edited translation from MENA