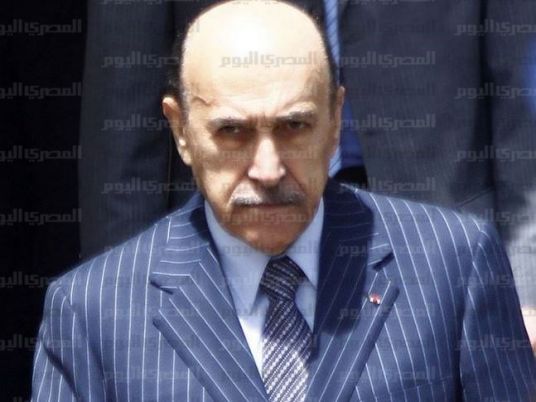 Mourad Muwafi, the former chief of intelligence, requested to name a street in Cairo after Omar Suleiman, the late vice-president, to honor him for serving the country.
"Omar Suleiman spent his life defending Egypt's national security," Muwafi said in a statement on Thursday. "The least we can do is name a street after him or a school in his hometown Qena."
The Muwafi Lovers Association held a small ceremony in Cairo to celebrate Suleiman's birthday and Muwafi's winning of the 2014 Excellence contest when many youths nominated him on social networking sites.
Muwafi dispatched his information officer Samuel al-Ashi to attend on his behalf the national unity iftar held by the Young Muslims Society and the YMCA on Thursday, in which they would honor him for his patriotic role.
Edited translation from Al-Masry Al-Youm