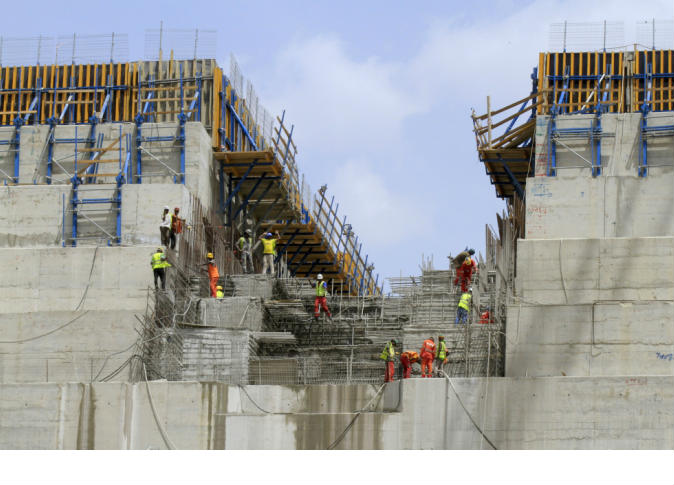 Sudan and Ethiopia have agreed recently to deploy joint military forces to provide protection to their borders and the Ethiopian Grand Renaissance Dam (GERD).
According to the Sudan-based English-language media outlet the Sudan Tribune, military forces from the two countries will be deployed on both states' borders for the sake of suspending any hostile activity against the two countries, in addition to protecting the GERD that is being built on the Blue Nile near Sudan.
The two provinces in Ethiopia and Sudan that will see the joint deployment of military forces are the 'Blue Nile' province in Sudan and Beni Shanqwl in Ethiopia
Recently, Sudan announced a "security threat" to its eastern border when the Sudanese Assistant President Ibrahim Mahmoud Hamid said that there was information about "possible threats from Egypt and Eritrea in the Eritrean region of Sawa," adjacent to the province of Kassala located east of Sudan.
In the same context, Sudan closed last week its eastern border with Eritrea and deployed thousands of troops in the border area between the two countries. It also recalled its ambassador to Cairo Abdelmahmood Abdel Halim on January 4 for consultation.
Sudanese-Egyptian relations have recently been witnessing remarkable tensions because of a number of issues, including the dispute over the issue of GERD, which Ethiopia is building on the main reaches of the Nile, and the dispute over the sovereignty of the Halaib Triangle.
Ethiopia is building a dam in the Beni Shengul area, close to the Sudanese border and about 900 kilometers northwest of Addis Ababa. Egypt fears that the project will have a negative effect on its water share of Nile water.