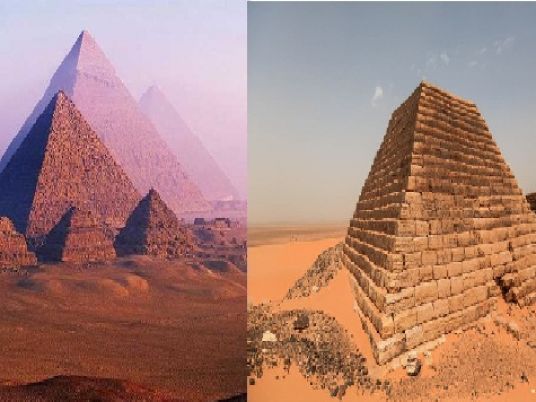 Sudanese authorities began yesterday to implement the decision requiring Egyptian travelers to obtain entry visas, while Foreign Minister Sameh Shoukry is expected to arrive in the Sudanese capital Khartoum on Saturday.
Diplomatic sources said the Egyptian embassy in Khartoum is in intensive contact with the Sudanese authorities, concerned over the Sudanese decision to impose visas on Egyptian citizens.
The Sudanese government has started implementing a decision issued several days ago to impose a visa on Egyptians coming to Sudan from the age of 18 to 49 years, and informed all airlines working in Egypt International Airport of this decision.
The decision, however, allows visa-free entry to Egyptian passport holders aged 50 and above, in addition to allowing women and children to enter without a visa. The new rules include as well collecting a fee of 530 Sudanese pounds from departing Egyptians.
The Sudanese authorities at Khartoum Airport, yesterday, began the implementation of the decision and the collection of compulsory visa fees; because the implementation started on the holiday of the Sudanese embassy and consulates in Egypt.
Sudanese sources at Cairo Airport said that the Sudanese decision was based on the principle of reciprocity, because the Egyptian government imposes the same procedures on Sudnese travelers.
The Sudanese Ambassador to Cairo, Abdel-Mahmoud Abdel-Halim, told Al-Masry Al-Youm that according to the decision of the Sudanese government, women and children with Egyptian passports are allowed to enter Sudan without a visa, as well as men over the age of 50; but that the age group 18 to 49 is required to obtain a visa from Sudanese embassies and consulates abroad.
Edited translation from Al-Masry Al-Youm