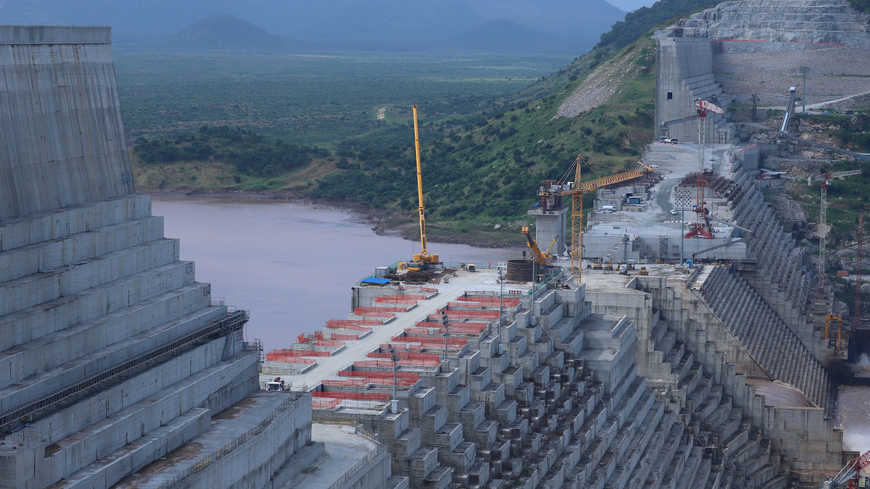 A Sudanese supreme committee approved a proposal to involve the African Union, United Nations, European Union and United States in mediating negotiations around the Grand Ethiopian Renaissance Dam (GERD).
The committee stressed the Khartoum's refusal of the second filling of the dam before an agreement on its filling is reached.
The new committee's proposal stipulates that the four parties should play the role of mediator and facilitator in the negotiations, instead of remaining as observers.
After negotiations stalled between Egypt, Sudan, and Ethiopia, Khartoum asked the African Union to form a committee of experts to monitor negotiations and play a greater role in converging views, in order to avoid prolonging the negotiation process.
Recently, Ethiopia announced its intention to start the second filling of the dam lake in July 2021. The Sudanese government rejected the decision, calling it a direct threat to Sudan's Roseires Dam and consequently to the irrigation systems, electricity generators, and drinking water stations along the Blue Nile and the main Nile.
Because of the implications, Sudan has called the filling a threat to national security.
The country affirmed that its commitment to reaching an agreement that ensures maximizing the benefits from the dam and preventing any damages that may be caused to Sudan as a result of the dam's filling or operation.
The ordeal has drawn international attention from multiple countries, including Saudi Arabia, whose Minister of State for African Affairs Ahmed bin Abdulaziz Qattan said on Wednesday that Riyadh seeks to end the GERD crisis.
He added, during his visit to Khartoum, that his country will seek a solution that guarantees the rights of the three countries, adding that Saudi Arabia stands firmly with Arab water security.
Edited translation from Al-Masry Al-Youm