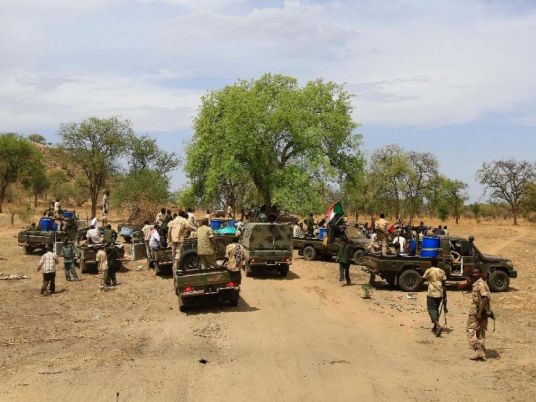 Sudanese rebels have attacked an army garrison in South Kordofan state, a military spokesman said Monday, with both sides giving conflicting versions of the fighting.
The Sudan People's Liberation Movement-North launched the attack at Mazlagan, west of the town of Dilling, after President Omar al-Bashir announced a month-long extension to a ceasefire in the country's conflict-hit border regions.
The SPLM-N "attack on the Mazlagan garrison took place on Saturday and they were repulsed and driven off," military spokesman Colonel Ahmed Khalifa al-Shami told AFP.
More than 13 of the SPLM-N forces were killed and an unknown number wounded while the army suffered no casualties, Shami said.
The rebels gave a different account and said they attacked the garrison on Friday.
SPLM-N forces "killed 30 members of the forces" of the government and destroyed five four-wheel-drive vehicles and burned the garrison building before withdrawing, spokesman Arnu Lodi said in a statement late Sunday.
Four rebels were killed in the clashes, Lodi said.
The SPLM-N also accused government warplanes of carrying out a bombing raid on Blue Nile state on Friday that damaged agricultural land and killed livestock.
Shami denied the claim.
The SPLM-N has been battling Bashir's troops in South Kordofan and Blue Nile state since 2011 when they mounted an insurgency, complaining their areas were being marginalised politically and economically.
Bashir is wanted by the International Criminal Court over war crimes charges during the campaign he unleashed to crush a separate insurgency in the western Darfur region in 2003.
The latest attack in South Kordofan came amid a period of relative quiet in the war-hit areas.
In September, Bashir announced a two-month ceasefire and extended this by one month in a speech on new year's eve.
Talks between the government and rebels to agree a temporary ceasefire collapsed without result in November and the SPLM-N has reported clashes since.
Shami said the military was "committed" to the ceasefire, but "will not hesitate to defend itself in case of attack".