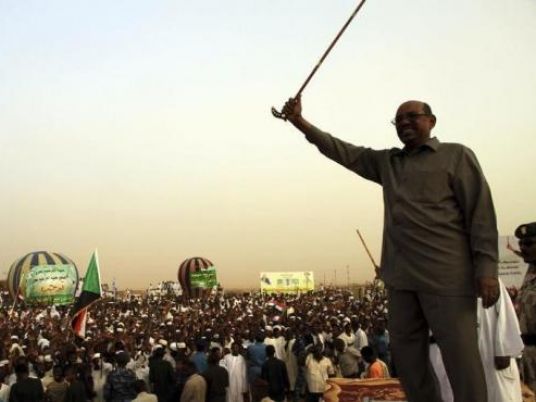 A peacekeeping force in Darfur had become a security burden and should leave, Sudanese President Omar Hassan al-Bashir said on Sunday, escalating a row that has already led to the closure a joint United Nations-African Union office in Khartoum.
The Darfur conflict erupted in 2003 when mainly African tribes took up arms against the Arab-led government in Khartoum.
The African Union-United Nations Mission in Darfur (UNAMID) has been deployed in Darfur since 2007 with a mandate to stem violence against civilians in a war that has seen the International Criminal Court issue a warrant for Bashir's arrest on charges of war crimes and genocide.
Sudan said last week it had shut UNAMID's human rights office in Khartoum, amid tension over allegations of mass rape by Sudanese troops in a remote Darfur village.
The move came days after Sudan said it had asked the peacekeeping force to prepare an exit plan.
On Sunday, Bashir himself weighed in, raising the pressure on UNAMID.
"The UNAMID forces have become a security burden for us more than a support and they are incapable of defending themselves. These forces came to protect the rebellion and not the citizen," Bashir told a press conference.
"We now need a clear program for the exit of UNAMID forces."
UNAMID has confirmed that it had been requested to draw up an exit plan and said a UN Security Council resolution passed in August mentioned this as an option. It said an assessment would be ready by end-February.
Security Council diplomats who declined to be identified said earlier this month a review of that assessment could produce the extreme option of shutting down UNAMID. They said Khartoum never wanted a peacekeeping mission on its soil.
The latest spat comes after Sudan rejected UNAMID's application to visit for a second time the village of Tabit in northern Darfur, the site of an alleged rape of 200 women and girls by Sudanese troops.
Khartoum has dismissed the rape allegations as lies aimed at tarnishing its image but rebels insist the assaults took place.
Sudan initially refused to let UNAMID visit Tabit at all. It later relented and UNAMID said it found no evidence of the rapes. But the United Nations said on Nov. 10 it was concerned about the heavy military presence during interviews with alleged victims.