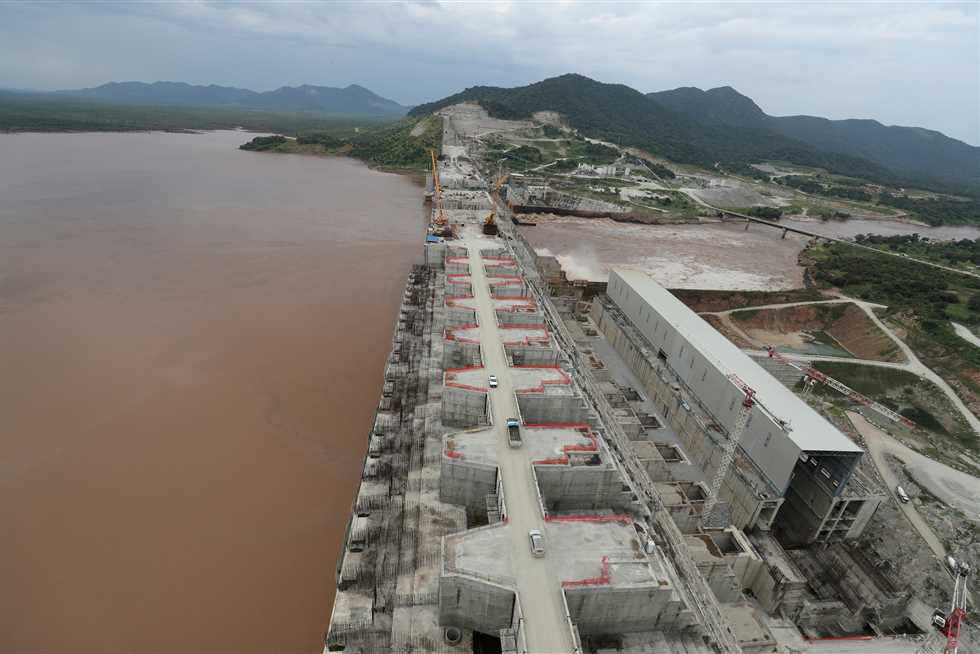 The Chairman of Sudan's Sovereign Council Abdel Fattah al-Burhan on Sunday began a two-day visit to Ethiopia, discussing topics such as bilateral relations and remaining points of a dispute over the Grand Ethiopian Renaissance Dam (GERD).
Burhan's delegations contained Minister of Foreign Affairs Omar Qamrel Din, Director of General Intelligence Service (GIS) Gamal Abdel Maged, and Chief of Military Intelligence Service Yasser Mohammed Osman.
Burhan also visited Egypt on October 31 to discuss the GERD issue.
His visit to Ethiopia aims to settle disputes overfilling and operating the GERD, and reach an agreement that respects the Declaration of Principles signed by Egypt, Ethiopia, and Sudan in 2015.
Sudan said on Saturday that the tripartite negotiations with Egypt and Ethiopia would resume starting Sunday.
The Sudanese Ministry of Irrigation said that it will work to develop a clear and detailed agenda this round, alongside a tight timetable regarding the path of negotiations and a clear list of outputs to be reached to ensure that observers and experts are utilized in a different manner.
Egypt, which relies considerably on freshwater from the Nile, has voiced fears that the GERD would negatively impact the country's water supply, and has insisted that measures be put in place to protect downstream countries in case of drought during the dam's filling process.
Ethiopia, on the other hand, has stressed the importance of the project to bolster its economy, where more than half of the population currently lives without access to electricity.
Sudan is somewhat caught in the middle of the conflicting interests of Egypt and Ethiopia. There is potential for the country to develop further with the GERD's operation, but government officials worry that it could also threaten preexisting dams.