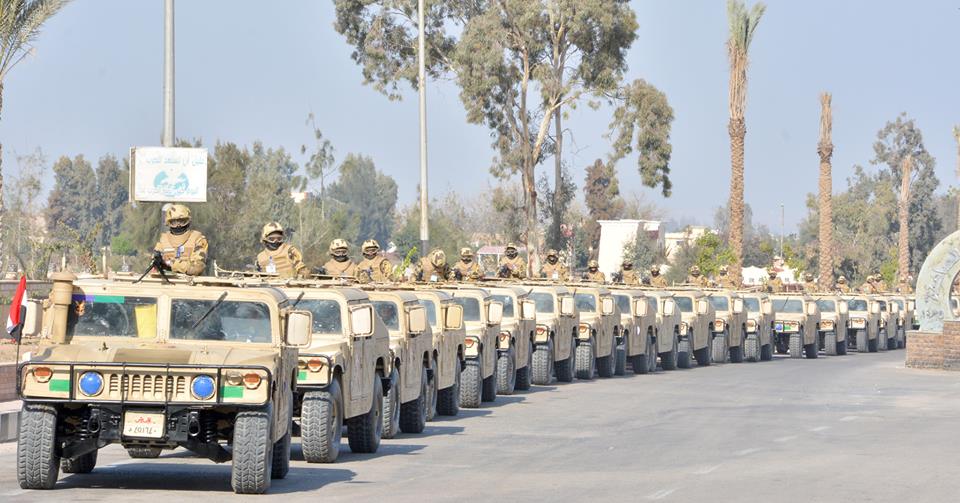 Egypt's military said on Monday that Sudanese security forces had helped to locate and return an Egyptian patrol which had gone missing in the Egypt-Libya-Sudan border area.
Sudan's embassy in Cairo said in a statement that the Sudanese security and intelligence branches had rescued early on Monday five Egyptian soldiers who were captured by a Libyan armed group.
The Egyptian army did not immediately respond to questions over whether the soldiers had been captured or say how they had disappeared.
"The Egyptian armed forces extend their thanks and appreciation to the Sudanese armed forces and the security services for helping return the missing patrol," the Egyptian military statement said. It gave no further details.
The Sudanese statement did not say when the soldiers had first gone missing.
Egypt is fighting an Islamist insurgency in its Sinai Peninsula, but has also fought militants coming across its long Western border with Libya.
It has carried out air strikes against militants inside Libya occasionally since its neighbor descended into factional fighting in the years following the 2011 civil war that ousted Muammar Gaddafi.
Cairo supports the Libyan National Army (LNA) of commander Khalifa Haftar who dominates eastern Libya.