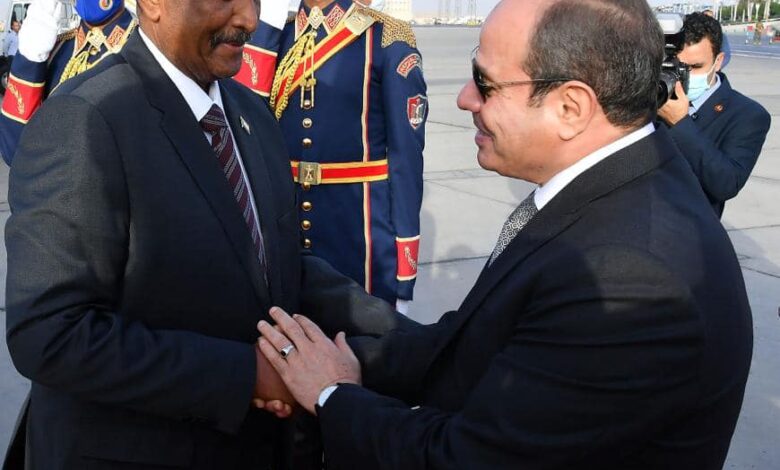 The President of the Transitional Sovereignty Council and Commander-in-Chief of the Armed Forces in Sudan General Abdel-Fattah al-Burhan thanked the Egyptian President Abdel Fattah al-Sisi and all of Egypt for aiding the Sudanese people during their ordeal.
During a telephone interview with the Egyptian satellite channel "AlQahera News," Burhan said that "the Egyptian people are no strangers to the Sudanese, and their generosity and reception of the Sudanese is ancient. In every ordeal that befalls Sudan, they are closer to the Sudanese."
"We salute them and thank them, and the matter is not strange to them. They have our thanks and appreciation," he continued.
Burhan said that the situation is stable in all states except Khartoum.
"The brutal and oppressive Rapid Support Forces, takes refuge in citizens, their homes, in service centers, and in everything that can shelter and secures to citizens. They are present there for fear of attacks by the armed forces," he explained.