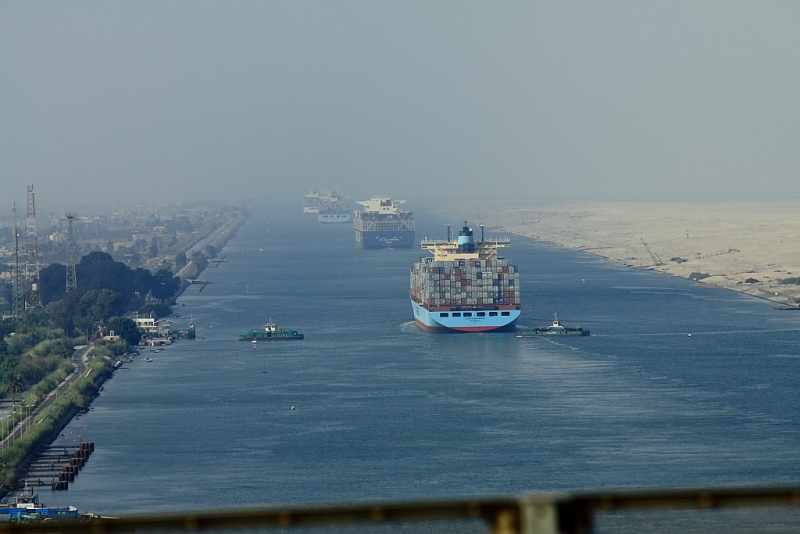 Chairman of the Suez Canal Authority (SCA), Mohab Mamish, said on Saturday that the Suez Canal's revenues surged to $4.3 billion in 2017, representing a 3.4% increase, compared to last year's revenues which amounted to $4.2 billion until October 2016.
During a meeting with 31 ambassadors and consuls of member states in the International Maritime Organization (IMO), Mamish added that the number of vessels transiting the Suez Canal increased from 14053 ships in 2016 to 14486 ships in 2017. Cargo transiting the Suez Canal increased to 858 tons in 2017, or 5.6 percent, from 813 tons last year.
Mamish pointed out that the Suez Canal's revenues in October increased by 13.3 percent, from $418 million in 2016 to $474 million this year.
One reason for the revenue and transiting rises is that the SCA has adopted more flexible marketing polices which attracted new shipping lines to the Suez Canal in 2017, Mamish said. He added that the Egyptian government currently is developing six ports as well as integrated logistics and industrial areas in the Suez Canal area.
Edited translation from al-Masry al-Youm