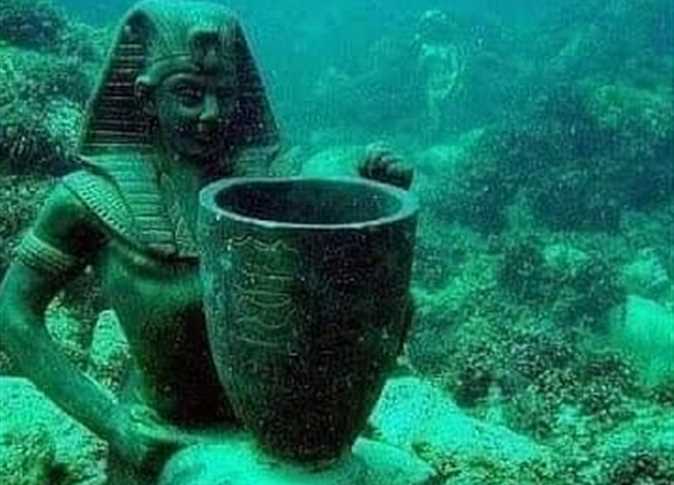 Several Egyptian antiquities put for display in the "Egypt's Sunken Secrets" exhibition returned home following after several years of touring in the US and various European countries.
The Secretary-General of the Supreme Council of Antiquities Mostafa Waziri, said that the exhibition was a rousing success in all the countries it toured, with tens of thousands of visitors from varying nationalities.
He explained that the exhibition began its world tour at the Institute of the Arab World in the French capital, Paris, in 2015, and then moved to the British Museum, then the Rietberg Museum in Zurich, Switzerland.
Beginning in 2018, the exhibition's next stop was the US. It toured our American cities starting with St. Louis, then the Minneapolis Museum of Art in Minneapolis and the Ronald Reagan Museum in the Presidential Library in California, to end its tour at the Virginia Museum of Art.
"Egypt's Sunken Secrets" displayed 293 artifacts from the Egyptian Museum in Tahrir and the Bibliotheca Alexandrina and pieces discovered by the General Administration of Sunken Antiquities.