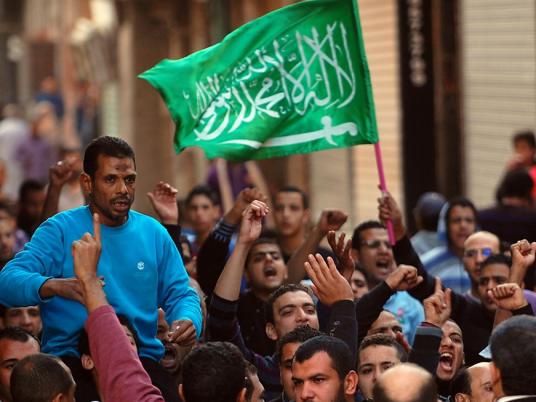 The Supreme Constitutional Court has denied accusations by President Mohamed Morsy's supporters that the court has been plotting to depose the Islamist president and has shown fealty to former President Hosni Mubarak's regime.
Court vice president Maher Samy said in a press conference in Cairo on Wednesday that the accusations seek to "demoralize the court and taint its image."
The court labeled accusations that it dissolved the Islamist-dominated People's Assembly June in coordination with certain parties to bring down state institutions and overthrow Morsy's regime "mere lies."
"It is a false allegation to claim that court judges are selected based on specific political affiliations," Samy added.
Islamists have slammed the court for the June verdict dissolving the assembly over the unconstitutionality of the parliamentary elections law, which allowed partisan candidates to vie for independent seats.
The court is also scheduled to rule on the constitutionality of the Constituent Assembly on 2 December. Several non-Islamist groups withdrew from the assembly to protest the draft of the new constitution and the writing process.
Muslim Brotherhood members have openly said that the 22 November constitutional declaration by Morsy is aimed at preempting "conspiracies" against the president. The decree immunized Morsy's decrees from judicial challenges and protected the Shura Council and the Constituent Assembly from dissolution.
The Brotherhood said the alleged plots against the president include a possible ruling against the constitutionality of the constitutional addendum which Morsy issued in August to assume legislative powers and remove the formerly-ruling Supreme Council of the Armed Forces from the political scene. The Brotherhood members believe such a verdict would return the SCAF to power.