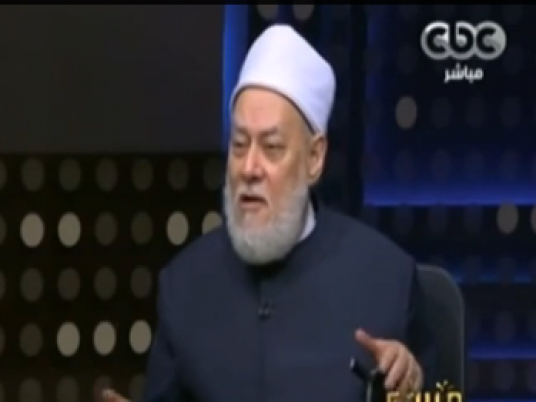 Security officials have identified the perpetrators of the assassination attempt on Egypt's former Grand Mufti Ali Gomaa, an official source with Giza Security Directorate said on Tuesday.
Egyptian security forces conducted raids in Marioteya, Kerdasa, the Wahat (Oases) Road, and 6 October City in search of those responsible.
The main culprit in the assassination attempt, which took place on August 5, was arrested in Marioteya, said the source.
During interrogations, the suspect gave the names of four others who were allegedly involved.
The suspects, who are likely involved in other terrorist attacks, are used to changing their place of residence after committing crimes, according to the Giza security official.
The main suspect confessed to being a member of a cell that was formed in Kerdasa after former president Mohamed Morsi was toppled in 2013, said the official.
Egyptian security forces seized four automatic rifles, 14 magazines and a large number of bullets from the main suspect's house on Friday.
A security source with Giza Security Directorate said that the suspects in Gomaa's assassination attempt also attacked a checkpoint on the Axis Road earlier in August, injuring eight people, including three security personnel.
Gomaa survived an assassination attempt on August 5 that left one person injured after a gun-battle with Islamist terrorists.
The attack occurred at noon on Friday as Gomaa left his home in 6 October City, leaving one bodyguard in hospital with a gunshot wound to the foot.

Edited translation from Al-Masry Al-Youm