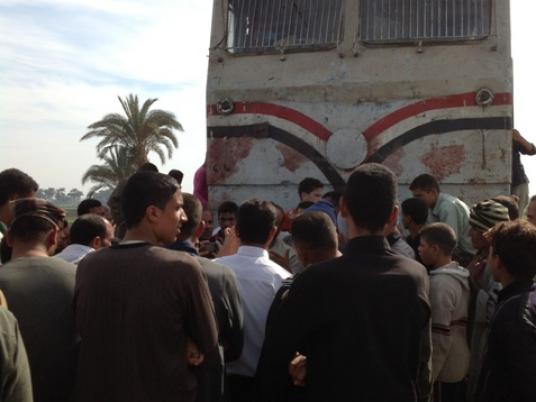 The North Assiut Public Prosecution has referred criminal charges against 15 people in the Manfalut train-bus collision case to Prosecutor General Talaat Abdallah, who is expected to refer the case to criminal court soon.
Over 50 children, most of them from Mandara village near the city of Manfalut in Assiut Governorate, were killed when their school bus was hit by a train while crossing railroad tracks.
Sources told Al-Masry Al-Youm that Assiut's Public Prosecution had interrogated 15 people from the Railway Authority, including the former head, and examined reports from specialists on the technical details of any negligence that could have led to the collision.
Investigators claimed that there was widespread negligence among Railway Authority management in general, especially in Upper Egypt. Investigations also found that the tracks had not received maintanence work and been changed in more than 10 years.
The North Assiut Public Prosecution is accusing the defendants of deliberate neglect, and is accusing the employee in charge of the railway crossing barrier of murder.
The Prosecutor General is scheduled to announce the referral decision in the next few hours. The case could be sent back to the North Assiut Public Prosecution if any problems are found in the case.
Edited translation from Al-Masry Al-Youm