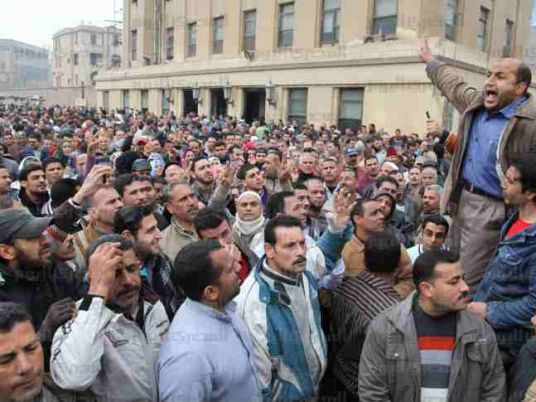 A Swedish reporter was briefly detained on Tuesday while covering protests by Egyptian textile workers in Mahalla condemning the withholding of annual bonuses previously sanctioned by the presidency.
"I went to Mahalla today and while speaking to workers, mainly women, heading home after the day-shift I was detained by State Security," Cecilia Udden, from Ekot Sveriges Radio, wrote on her Facebook page.
"During the interrogation I was asked why I had come to Mahalla and how I found out about the strike… showed them today's edition of Daily News Egypt [with a] front-page article about Mahalla. The newspaper was promptly confiscated from me as evidence. I was released after two hours," she wrote.
Protests by workers at government-run factories are demanding the release of a 10 percent bonus the Finance Ministry decided to disburse only to state agencies rather than public factories and businesses. The most notable strikes are being staged by employees at Misr Spinning and Weaving Company in Mahalla and other provinces.
Efforts by Manpower Minister Gamal Sorour, who traveled to Mahalla on Monday, have failed to bring about a resolution to the crisis, with the workers rejecting their superiors' demands to resume operations. Workers were enraged by the minister's failure to meet with them.