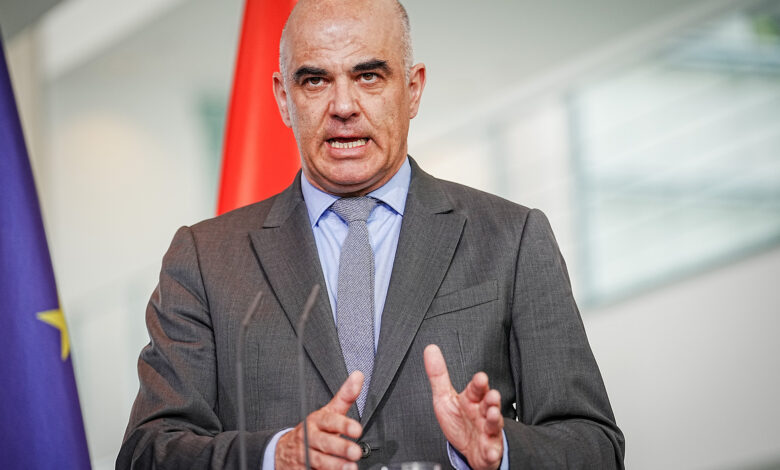 Switzerland "cannot be asked to break our own laws," the country's president Alain Berset said when discussing whether Swiss weapons could be re-exported to Ukraine.
Berset addressed the issue of neutrality at a joint press conference in Berlin with German Chancellor Olaf Scholz.
Berset said that, while discussions are ongoing regarding whether the country "should, must or could develop" its stance on re-exporting weapons to Ukraine, it is currently out of the question, with Swiss law "clear on that."
Key background: Switzerland has been a neutral country since 1815, with its legal framework ensuring it does not send weapons directly or indirectly to belligerent states. Since Russia's war on Ukraine began, the country has faced increasing pressure from its European neighbors to approve the re-exportation of weapons to Ukraine.
Switzerland did, however, break its neutrality status quo shortly after the war began by adopting European Union sanctions in March 2022. Berset said Switzerland is taking the implementation of these sanctions seriously and is "doing everything that can be done in order to enforce them."