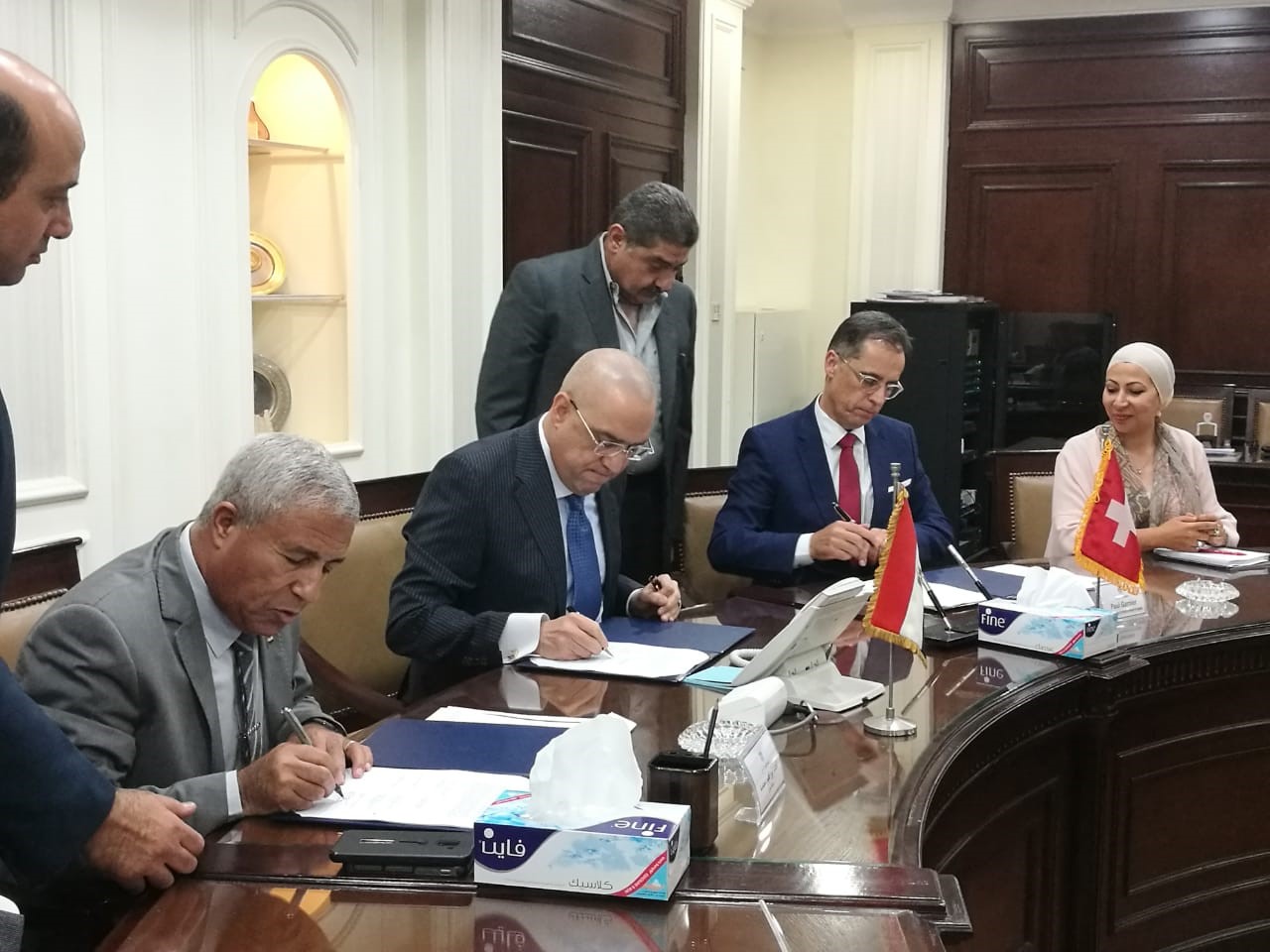 CAIRO, Egypt – Swiss Ambassador Paul Garnier signed an agreement with the Egyptian Minister of Housing, Utilities and Urban Communities Assem al-Gazzar in the presence of His Excellency the Governor of Aswan and witnessed by his Excellency general Ahmed Ibrahim for a "Potable Water Management Programme in Upper Egypt" (PWMP) to ensure sustainable and equitable access to potable water for more than 2 million people over the course of the eight-year program, according to a press release from the Embassy of Switzerland in Egypt.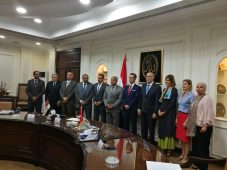 To be implemented in a period from 2019-2027 over several phases, the program is financed by the Swiss Agency for Development and Cooperation (SDC) at a total cost of US$17 million provided as a grant dedicated to investment, technical assistance, capacity-building and awareness-raising. The project aims primarily to improve potable water management and service provision at the level of affiliated Water and Waste Water Companies (WWCs) in Upper Egypt by strengthening companies' management capacities. The project will further support Egypt's central Holding Company for Water and Waste Water by scaling up and replicating sound practices nationwide in addition to raising citizen awareness, especially in underprivileged informal settlements, regarding hygiene, water usage and environmental issues, with a focus on water-saving strategies.
"Switzerland's investment in potable water management underscores the Swiss commitment to enhancing access of Egyptian citizens to sustainable basic infrastructure services. I am confident that the program will lead to more sustainable and equal access to potable water in Upper Egypt, and will ultimately foster a more conducive environment in this region for economic development, income generation and entrepreneurship possibilities," said Paul Garnier, the Ambassador of Switzerland to Egypt.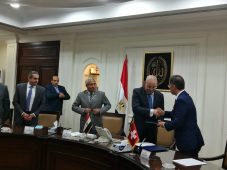 The first phase of the project (2019-2021) will be implemented in Aswan and will work closely with the Aswan Water Company (ASWC). During this phase, the project will directly benefit an estimated 621,000 citizens in Kattereya, Amberkab, Khor Awda and El-Nasseriya areas and will indirectly impact all the citizens of the City of Aswan. The second phase of the program (2022 -2027) will focus on scaling up and replicating the results achieved by AWSC in other affiliated WWCs in Upper Egypt, which will be identified at the end of the first phase. Moreover, the involvement of Egypt's central Holding Company for Water and Waste Water during this phase will increase to ensure the scalability of the program nationwide.
The PWMP project follows the success of a project launched by the Swiss Embassy in 2013 to better facilitate potable water supply to 100,000 people in the informal settlement of Al-Nassereya in Aswan governorate.
The infrastructure implemented throughout the new PWMP project will include the rehabilitation and extension of the current potable water supply system in the targeted areas of Aswan, which in turn will improve the quality and sustainability of their service provision and will equalize access while reducing physical water losses in the distribution network.