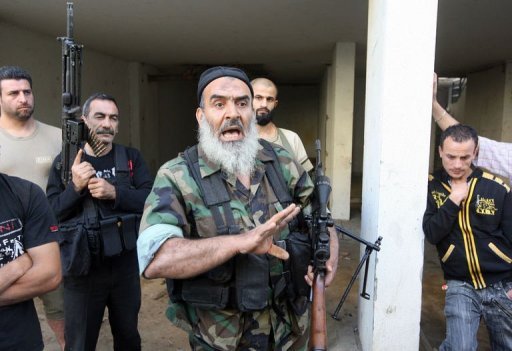 Fighting in the northern Lebanese city of Tripoli killed at least six people overnight, as supporters and opponents of Syrian President Bashar al-Assad clashed, a security source said on Thursday.
"Very violent fighting took place last night until 5:00 am (0200 GMT) that killed six people and wounded 40. The clashes and shelling affected several areas of the city, including the centre," the source told AFP.
Violence has regularly broken out in the city since the beginning of Syria's uprising, pitting residents of the Sunni district of Bab el-Tebbaneh against those from the neighbouring Alawite area of Jabal Mohsen.
But since Sunday, shelling and clashes have spread to other mostly Sunni areas of the city, killing 17 people including two soldiers and wounding 150 others.
Amin al-Qabbut, mukhtar (municipal official) of the Sunni Al-Qobba area, said areas of the city last attacked during the Syrian army's bombardment of the city in 1985 were being shelled again.
"This war is the continuation of the 1985 war that Syria waged against us," Qabbut said.
In 1985, the Syrian army clashed with Sunni groups in Tripoli, and bombarded areas of the city.
"The political tool used to wage the war is the same, it is the Arab Democratic Party," Qabbut said, referring to the party linked to Tripoli's Alawite community.
The ADP has, in return, accused Sunni groups of starting the fighting.
The largely Sunni city is home to a small community of Alawites, an offshoot of Shiite Islam to which Syrian President Bashar al-Assad belongs.
The latest violence began as the Assad regime launched a withering assault on the rebel stronghold of Qusayr, near the border with Lebanon.