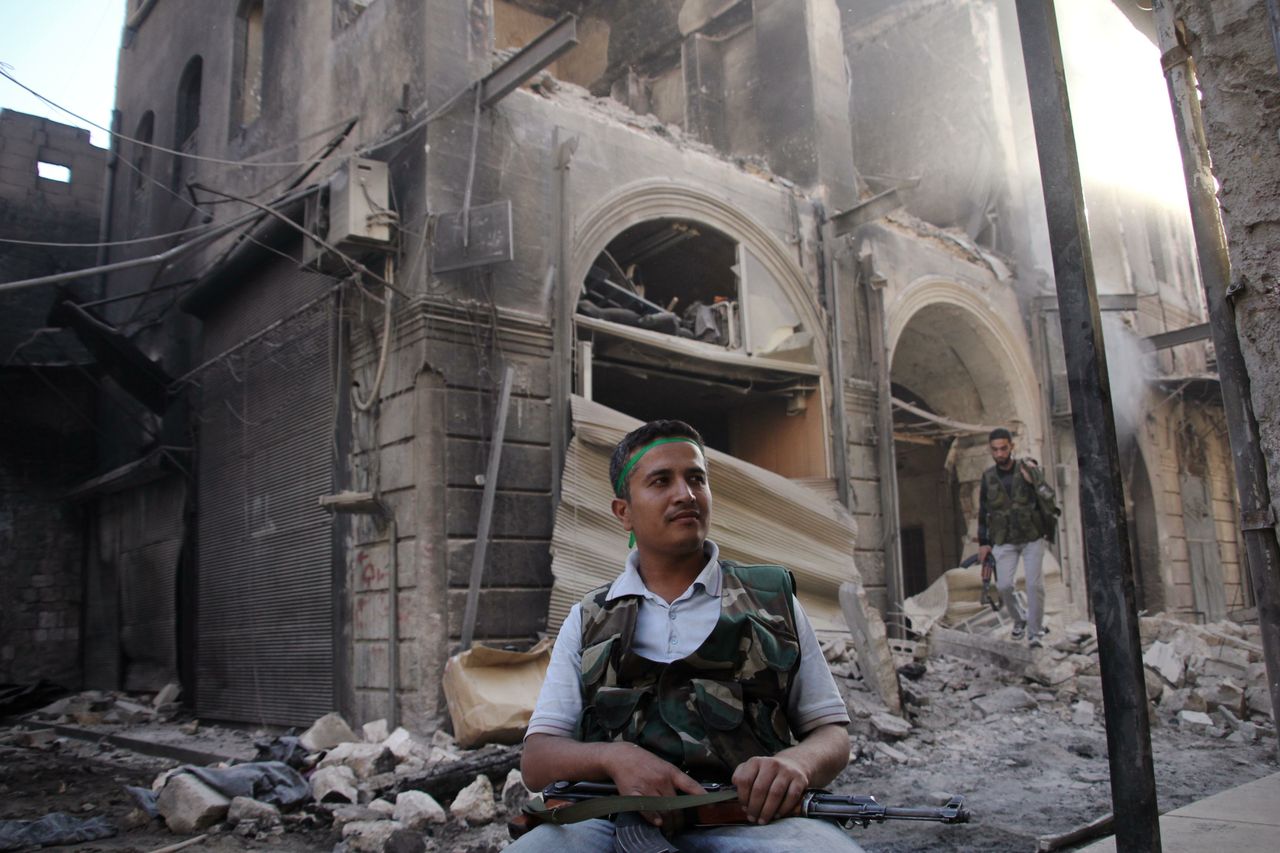 The fragmented Syrian opposition will attempt once again this weekend to forge a common policy to gain international respect, obtain weapons and, most importantly, topple Syrian President Bashar al-Assad, a formerly imprisoned dissident said.
"An alternative to the regime is dearly needed," said Riad Seif, a liberal politician who is battling cancer and managed to leave Syria only a few months ago after having been imprisoned.
"We are talking about a temporary period that begins with forming a political leadership until a national assembly that represents all Syrians meets in Damascus, once Assad falls," Seif said in an interview with Reuters in Amman.
He spoke after talking to opposition figures in advance of a of a meeting of the wider opposition movement in Doha this weekend to form a united front to help end the 19-month uprising against Assad that has claimed more than 32,000 lives, left many parts of the country in ruins and threatens to widen into a regional conflict.
Divisions between Islamists and secularists as well as between those inside Syria and opposition figures based abroad have thwarted prior attempts to forge a united opposition.
On Wednesday, the United States called for an overhaul of the Syrian opposition's leadership, saying it was time to move beyond the Syrian National Council (SNC), the largest of the groupings abroad, and bring in those "in the front lines fighting and dying."
Secretary of State Hillary Clinton, signaling a more active stance by Washington in attempts to form a credible political opposition to Assad, said the meeting in Qatar would be an opportunity to broaden the coalition against him.
Unlike previous efforts that failed to come up with a unified leadership, Seif said the Doha assembly will be more inclusive, representing a myriad of religious and activist groupings as well as more members of Assad's minority Alawi sect and Kurdish political leaders.
Among those Seif met in Amman was former Syrian Prime Minister Riad Hijab, who defected to Jordan three months ago and is playing a major role in the new effort led by Seif.
He also met with Suhair al-Atassi, an organizer of peaceful street demonstrations early in the revolt, and physician Kamal al-Labwani, a long-time political prisoner who is now an outspoken advocate for armed struggle.
"Avoid more losses"
"We have 10 million Syrians who need everything from housing to security to public services, and a regime we have to take every possible measure to remove to avoid more losses," Seif said, referring to inhabitants of areas under rebel control or where central authority had collapsed.
The charismatic 66-year old, who has been suffering from cancer for years, is one of Syria's most prominent dissidents.
Having been assaulted by Assad's security forces at a pro-democracy demonstration early in the revolt, he commands respect on the ground as well from opposition figures, whose bickering has undermined the rebellion and made Western and regional powers wary of recognizing the opposition.
While still in Syria, Seif was secretly chosen as a member of the Syrian National Council, which has come in for domestic and international criticism as being under-representative of activists on the ground and dominated by the Muslim Brotherhood.
After leaving Syria early this summer, Seif spent weeks receiving medical treatment in Germany before his condition improved and he began a concerted effort to bring together the disparate opposition groups.
An initiative bearing his name will form the basis of discussions at meetings starting in Doha on Sunday.
A previous large gathering in Cairo in July failed to appoint a committee that would have acted as the opposition's face to the world. But most delegates agreed that Assad had to be toppled and replaced by multi-party democracy. Seif said the Cairo documents remain the opposition's political manifesto.
He proposes the formation of a new, 50-member civilian group that will later chose a temporary government and coordinate with the military wing of the revolt.
He said the 50-member assembly will represent the "effective powers in the revolution" and "be convincing to the Syrian people", adding that efforts were being made to bring the rebels under a unified military command.
Western, Turkish and Arab recognition of the new opposition structure, Seif said, will help channel anti-tank and anti-aircraft missiles to the rebels and "decide the battle."
Seif said independent figures, such as Syrian intellectual Sadeq Jalal al-Azm, will be in the group to lend credibility. Representatives of opposition local councils that are providing services in Syria's 14 governates also will be on board.
Opposition sources said the success of Seif's initiative would depend on how much he can resist pressure from the SNC to put more of its members in the new assembly, and reach a consensus on how respond to international initiative to deal with what is increasingly becoming a Syrian civil war.
"There is already talk that most of the members of the new assembly will be from the SNC. If this turns out to be true then Seif's initiative may be doomed to failure," said an SNC member who has been advocating a more representative opposition.