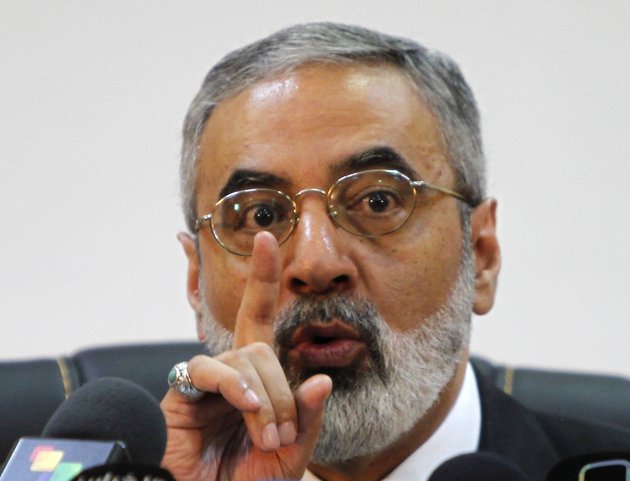 Syrian Information Minister Imran Zoubi attacked Egyptian President Mohamed Morsy for his recent speech at the Non-Aligned Movement summit in Tehran, the German news agency DPA reported.
In Tehran, Morsy's speech dealt with the Syrian and Palestinian people's struggle for freedom.
In a press conference held in Damascus Monday, Zoubi described Morsy's speech as "political hypocrisy" and "an additional attempt to belittle Egypt."
He held Morsy, along with Saudis and Turks, responsible for shedding Syrian blood, in response to Morsy's statement that, "We're all responsible for the Syrian blood."
Zoubi expressed his regret that "after Mubarak left, another president came and his only difference from Mubarak is the beard."
Zoubi implied that other countries are responsible for Morsy's speech, saying, "Egypt is greater than being belittled by Gulf money and US wheat … Egypt cannot be bought out by US$2 billion from Qatar in the Egyptian banks."
Zoubi also commented on the mission of the new international envoy to Syria, Lakhdar Brahimi, saying that "we will interact positively with any initiative that helps Syria to get out of the conspiracy it is witnessing and does not harm national security and sovereignty."
"All words, initiatives or proposals harming the concept of national sovereignty will not find listening ears," he added.
The Syrian minister stressed that the authorities in his country "will provide Brahimi with maximum assistance."
Edited translation from Al-Masry Al-Youm