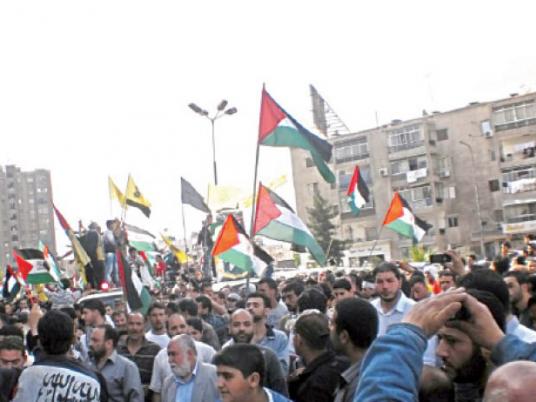 A state-owned Syrian newspaper on Tuesday criticized Arab countries and an upcoming summit in Doha, saying they dol not reflect true Arabism since Syria's government is not particpating.
In its editorial published on Tuesday, Al-Thawra newspaper said "Syrians know it is not a summit for Arabs."
The 24th Arab League of Nations Summit began in Qatar Tuesday. The official Syrian opposition represented its country at the meeting in a step that signals the end of relations with President Bashar al-Assad.
Despite reservations expressed by Iraq and Algeria, Arab League countries voted to cede Syria's seat to the opposition.
The Syrian delegation in Qatar was headed by Moaz al-Khatib, the former leader of the Syrian National Coalition, who arrived in Doha Monday.
Khatib said in a speech dedicated to his people that he had asked US to help protect Syria's northern areas, where rebels are concentrated, from missile attacks.
Syria was one of the seven founders of the Arab League in 1945. Since the 1960s, Syria has advocated for Arab nationalism.
This is the second time the Arab League has recognized an opposition force as its country's legitimate representative after it welcomed Libya's National Transitional Council to the table in August 2011 during the Libyan conflict.