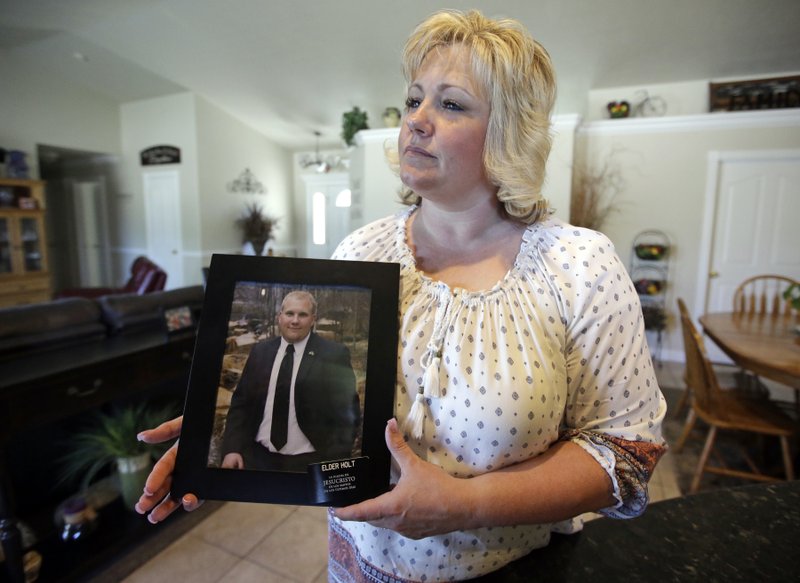 BEIRUT (AP) — The leader of Syria's al-Qaida affiliate has vowed to fight on in Idlib province, the country's last major rebel stronghold, in the face of a possible government offensive there.
The rare public statement by Abu Mohammed al-Golani came as Syrian President Bashar Assad's forces have been sending reinforcements into areas around Idlib in the country's northwest, along the border with Turkey.
The United States, Britain and France have expressed concern at reports of the Syrian military targeting civilians, schools, hospitals and other civilian infrastructure in Idlib and underlined "concern at the potential for further — and illegal — use of chemical weapons" to bring the province under government control.
In Jerusalem, US National Security Adviser John Bolton on Wednesday warned Syria against using chemical weapons as it prepares to launch an offensive on Idlib, vowing a tough US response if that happens.
"We are obviously concerned about the possibility that Assad may use chemical weapons again. We had hoped that our (air) strikes had created structures of deterrents to convince the Assad regime not to do that," Bolton said. "But, just so there's no confusion here, if the Syrian regime uses chemical weapons we will respond very strongly."
Earlier this year, Syrian government forces captured rebel-held suburbs of the capital, Damascus, as well as the southern provinces of Daraa, Quneitra and Sweida.
In parts of these regions, rebels accepted to reconcile with the government, handing over their heavy weapons in return for amnesty — or agreed to be bussed out together with their families and other civilians to rebel-held areas in Idlib.
But taking Idlib would be a much more difficult challenge for Assad's forces as the province is also the base of al-Golani's militant and heavily armed Levant Liberation Committee as the al-Qaida branch in Syria is known.
In his comments, which came in a video released late on Tuesday, al-Golani said state-sponsored surrenders of rebel groups, similar to those that recently occurred elsewhere in Syria, won't happen in Idlib as such actions would be considered "treason" by his al-Qaida-linked fighters.
Earlier this month, the Syrian government dropped leaflets over Idlib, urging residents to reconcile with its authority. Officials have warned government forces would take back the province by force if necessary.
According to U.N. estimates, 2.9 million people live in Idlib and surrounding opposition-held areas. The U.N. has appealed to Turkey to open its border to refugees, should the Syrian government decide to attack the province.
Turkey, which has established itself as a sponsor of rebels in northern Syria, already hosts some 3.5 million Syrian refugees – the most of any nation. It has also established 12 monitoring posts in Idlib and deployed 1,000 troops in the province.
In the video, released on the occasion of the Muslim holiday of Eid al-Adha, al-Golani is seen wearing an olive-green military uniform and saying that "Turkish monitoring towers" cannot be relied on to take on Assad's forces.
"Our weapons are the source of our strength and honor," al-Golani says. "Thinking about surrendering to the enemy and handing over weapons will be considered treason."
Meanwhile, another militant figure from the al-Qaida-linked group, Abu Yaqzan al-Masri, was unharmed when a gunman opened fire at him and missed on Tuesday. The shooter was detained, according to Mazan al-Shami, an opposition activist based in northwestern Syria.
Dozens of members of the group have been killed over the past few months in attacks blamed on its main jihadi rival, the Islamic State group.
___
Associated Press writer Josef Federman in Jerusalem contributed to this report.