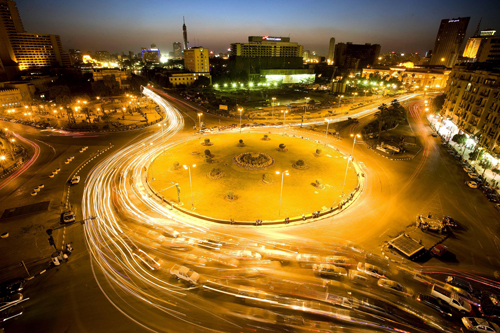 Egypt's Prime Minister Mostafa Madbouly announced that Tahrir Square would be transformed into a tourist destination, as part of the government's efforts to develop the historic Cairo area.
According to Madbouly, plans for Tahrir Square's development include installing a 19-meter obelisk in Tahrir square, paving the roads and maintaining lamp-posts. 
According to a press release from the State Information Service (SIS), Madbouly said that steps would be taken to renovate Old Cairo, which includes the relocation of ministries and government agencies to the New Administrative Capital by next year, making way for a prosperous implementation of old Cairo projects and allowing Cairo to reinstate its historical, cultural, touristic and archeological roles. 
Tahrir Square is one of the most famous squares in Egypt and even worldwide, the Minister said.  
The square has been the focal point for historical movements that influenced and shaped Egypt's history over the years. Its massive size has greatly aided various demonstrations, instilling change and unrest on a national scale. 
The square has been the conventional place for huge assemblies of Cairenes against injustices ranging from the 1977 Bread Riots and demonstrations against the US-led invasion of Iraq in 2003, to later accommodating the 2011 Youth Revolution and the June 30 Revolution.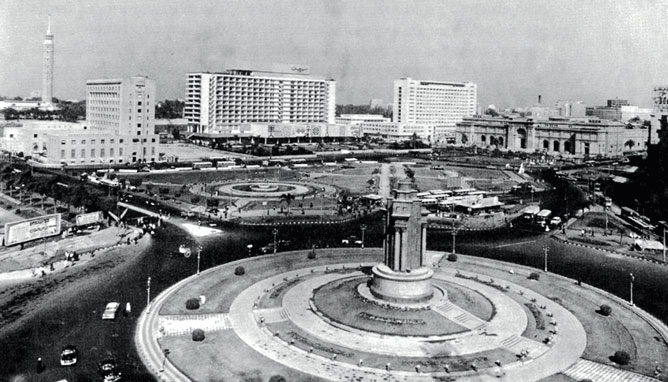 Tahrir Square, 1962 
It features some of the most important establishments in Cairo such as the national museum, the former headquarters of Nasser's Arab Socialist Union which was later inherited by Mubarak's NDP party, state TV and the Mogamma administrative building.
Tahrir Square's origins dates back to Khedive Ismail's rule during the 1860s. Prior to that, Tahrir was an open 500 acre area of green space that inhabited aristocratic family palaces. 
The square was known for years as Midan Ismailia until the 1952 revolution and the step-down of the Monarch Farouk. It was renamed to Tahrir Square under the reign of the late Egyptian President Gamal Abdul Nasser, who proceeded with renovating the surrounding area. 
Photo credit: Harvard University Press website.