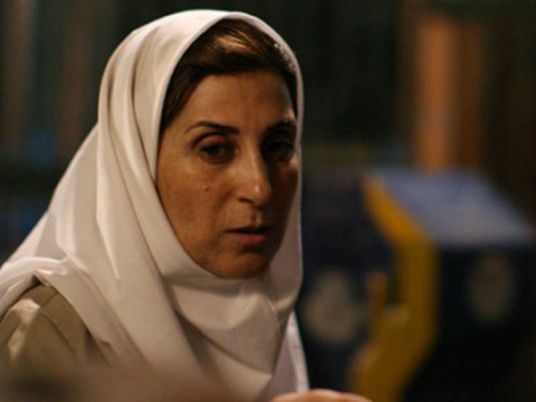 The movie "Tales" is representing Iran this year in the Abu Dhabi film festival, which narrates a day in lives of seven character in Iranian society, all living under difficult circumstances.
The film, by Iranian filmmaker Rakhshan Bani-Etemad, won the best scenario award in the Venice Festival.
Rakhshan selected different figures representing segments in Iranian society like the women who sell their bodies to provide for her family, like buying her son medicine. Another example shows a woman who goes to a rehabiliation center, escaping her husband who ruined her face. There is also the character of the employee who looks for jthe right insurance, while another man watches the society through his camera.
Rakhshan used a panoramic style in displaying her stories, which is mainly taken from lives of the poor and middle classes. She was able to present a deep critical view of the Iranian society, surpassing the red lines of the Iranian cinema.
Rakhshan's experience in offering documentaries made her able to mix between it and the reality. She took advantage of the photographer among her characters to make his camera show the daily life of the other characters.
Edited translation from Al-Masry Al-Youm