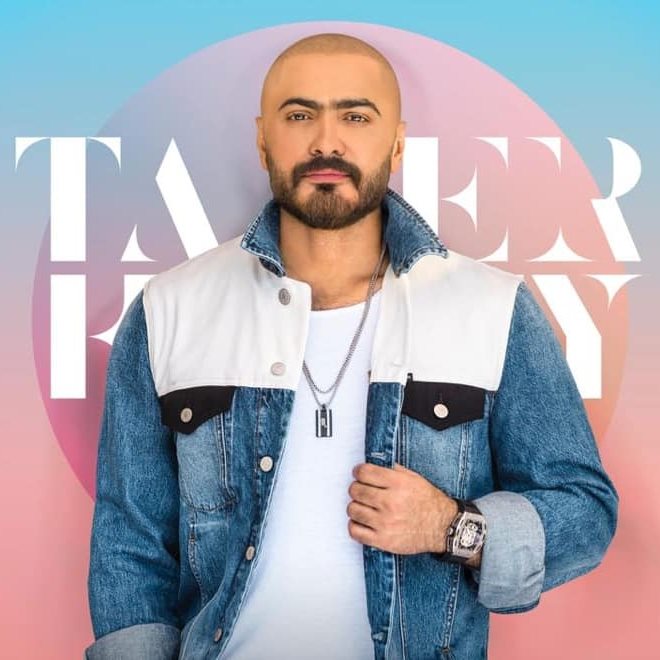 Prominent Egyptian actor and singer Tamer Hosny is set to make his directorial debut in the sequel of his celebrated film "El Badla" (The Suit), according to remarks made by producer and concert organizer Walid Mansour during an interview on the Rotana Channel.
Mansour added that Hosny will begin shooting "El Badla 2" by the end of 2020, which is scheduled to premiere in 2021.
No further details about the movie have been revealed so far.
The Suit, which starred Hosny alongside famed actress Amina Khalil, exceeded LE50 million in revenues.
The plot of the movie revolves around a young Egyptian policeman, played by Tamer Hosny, as he investigates a case with his colleague (Akram Hosny). The two navigate a seemingly endless maze of hilarious situations when they cross paths with an Egyptian citizen (Maged El-Masry) who has just returned to Egypt after living abroad in Spain.
The movie was the first Arab film to be screened in Saudi Arabia at VOX Cinemas in Riyadh Park on September 2019, according to Sada El-Balad.
Hosny began his acting career with "Halet Hob" (Love's Case), released in 2003. He is known for a number of other movies, including "Omar & Salma," which consists of three installments. Mai Ezz Eddin starred alongside Hosny in the film. Hosny has also received various awards, including Best Arab Artist at Murex D'Or in 2014 and 2016, as well as Best Arab Artist at the Middle East Music Awards in 2015.
Hosny's latest video clip "Naseny Laih" recorded upwards of 20 million views on his official YouTube channel in less than two weeks and made it to the top of the "most trending videos" list on YouTube within two days.
His song "Eish Bshouaak" (Live the Way you Wish), also the name of his latest album, went viral on social media. It addresses listeners and encourages them to live life to the fullest regardless of money.
Photo credit: Tamer Hosny's Facebook page