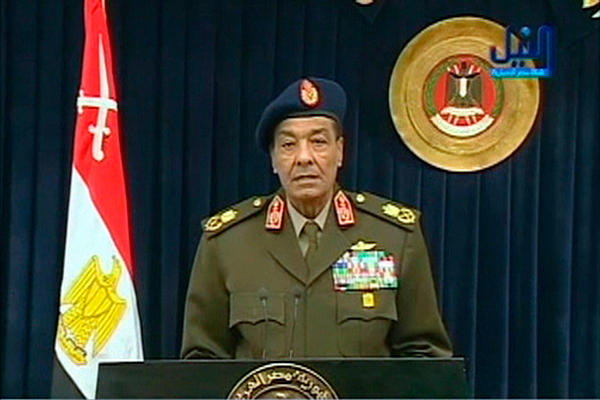 The governor of North Sinai, General Abdel Wahab Mabrouk, said that Egypt's de facto leader, Field Marshal Hussein Tantawi, cancelled 18 military rulings against members of Sinai Bedouin tribes.
He added that those pardoned were accused in 23 different cases, but he did not elaborate on the nature of those cases, MENA reported on Sunday.
Mabrouk said that Tantawi also accepted petitions for a retrial of some defendants sentenced by military court in absentia.
He noted that this is the fourth group of people tried before a military court to be pardoned by Tantawi. The total number of those pardoned is 142.
Bedouin in Sinai have long complained of discrimination and random arrests by the government. The area was restive under former President Hosni Mubarak, but security has recently deteriorated and tensions have spiked, echoing a nationwide trend since Mubarak's ouster last February.
The mountainous peninsula has seen a surge in lawlessness in recent months. The government fears that it could affect the country's vital tourism industry, which earned US$8.8 billion in revenue last year compared to $12.5 billion in 2010.
Earlier this year, armed Bedouin in South Sinai seized Chinese factory workers and kidnapped tourists in the area.
On 10 February, armed Bedouin kidnapped three South Korean women and their Egyptian tour guide in South Sinai, demanding the release of relatives held by police.
A week earlier, two American tourists and their Egyptian tour guide were briefly abducted by armed Bedouin.
In most of these cases, kidnappers asked for the release of fellow tribe members arrested by police.
MP Abdallah Gahama told Al-Masry Al-Youm that authorities are attempting reconciliation with the people of Sinai, who are pleased about the recent pardons, adding that these verdicts push for more cooperation between citizens and security bodies.