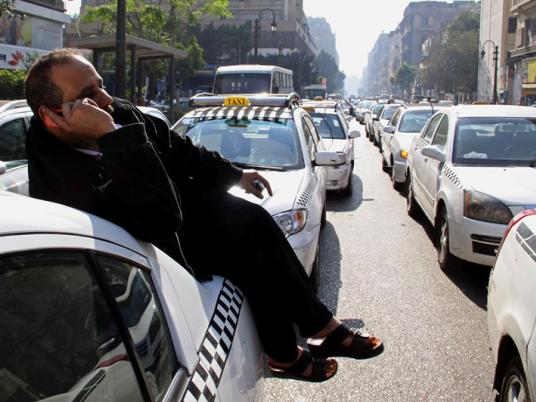 Taxi drivers are circulating a call on social media for demonstrations on Thursday in Mostafa Mahmoud Square in Mohandessin, Giza, decrying Uber and Careem, two smartphone ride-ordering applications seen by drivers as a threat to their source of income.
The drivers argue that both services are operating illegally by using private cars rather than vehicles registered as taxis.
Uber, now active in more than 300 cities globally, launched in Egypt in April 2015, managing to lure hundreds of thousands of customers away from the general taxi service. In addition to Egypt, Uber has been criticized by taxi drivers across the world.
Careem, which launched in July 2012 before expanding to Egypt shortly after, now covers at least 13 countries, mostly Arab.
The planned demonstrations will likely attract drivers affected by the fastly-expanding service which is "not confined by laws regulating taxis," Mahmoud Abdel Hamid, who leads an association of taxi drivers, told al-Borsa news website on Wednesday.
An official, collective complaint about Uber and Careem was filed a week earlier to the General Traffic Administration and signed by 270 drivers citing damages, Abdel Hamid told the website.
Opponents to the services argue that their reliance on private cars means they do not fall under any tax obligations, while the services' administrators stress the contrary.
Speaking to al-Borsa, Careem CEO Hadeer Shalabi said the company is registered as a technological company and has its own tax registration, demanding that the Egyptian government recognize the service as a legal activity.
Abdel Latif Waked, head of Uber Egypt, also stressed that the company is registered as a taxpayer and is commited to Egyptian labor laws.