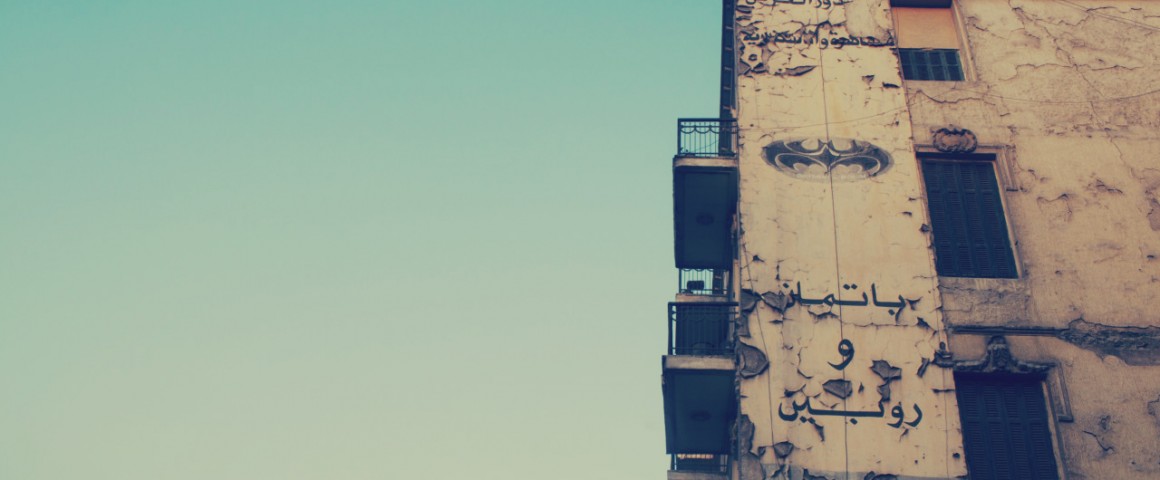 Sundus Seif Eddin is a photographer and Amr Abu Tawila is a researcher who have documented old ads hand scripted on walls of Cairo's historic buildings as a witness of the changes that have occurred in Egyptian society. They call their project "Dead Walls".
Amr Abu Tawila (left) stands with Sundus Seif Eddin (right) holding a copy of their published project "Dead Walls".
The two have shared their pictures with Al-Masry Al-Youm of their project, showcasing the nostalgic, old-fashioned style of advertising, which has now become a forgotten art.
This old ad for Mercedes on Al-Zaher Street is 20 years old and will soon be completely concealed by another high rise building that will be built in the empty lot next to it.
This ad on Al-Geish Street for Schweppes, a soft drink brand that is still being produced today, can only been seen by pedestrians as traffic on the one-way street comes from the direction behind the ad.
This ad on Ramsis Street for the movie "Batman and Robin" is 66 years old. The area had many movie theaters at the time.
This ad is for the Orange-flavoted soft drink Crush. It can be seen from Mohamed Farid Street in Downtown.
Ad for a shop selling greeting cards on Al-Zaher Street.
This Maggi chicken broth ad is at a prime location on Sabry Abu Alam Street.
This ad on Sherif Street, which in a relatively good condition, is for the cognac brand Remy before ads for alcoholic beverages were banned.
And this large ad downtown is for another soft drink Sport Cola.