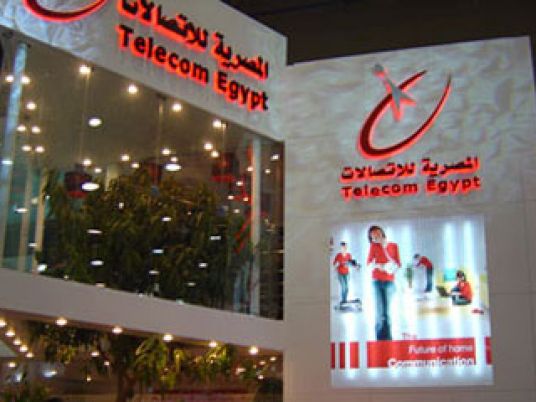 Landline monopoly Telecom Egypt is confident the government will grant it a licence to provide mobile services by the end of the year, its chief executive said on Wednesday.
"We see a reason to be confident that such a licence would be issued within 2013," CEO Mohamed el-Nawawy told Reuters after third-quarter results were announced.
He said the company, which currently serves 35 million customers living in seven million homes, would be able to offer services one to two months after receiving the licence.
"We think that as early as the second quarter of next year some mobile revenue can be booked," said Nawawy.
The company reported a 16 percent increase in revenue and a 2.3 percent rise in net profit in the third quarter compared with the same period last year.
Telecom Egypt, of which the government owns 80 percent, posted net profit of LE650 million ($94.4 million) and revenue of LE2.86 billion.
Its earnings before interest, taxes, depreciation and amortization (EBITDA) reached LE1.131 billion.
Egypt has three mobile operators: Vodafone Egypt, Mobinil, which is controlled by FranceTelecom and Dubai-based Etisalat.
Telecom Egypt has been relying on its data business to boost revenue and has been waiting to launch a new mobile operation that would complement its existing joint venture with Vodafone and rival the sector's two other players.
Last December, the industry regulator said Egypt would grant Telecom Egypt a licence by mid-2013 to provide mobile services and would later let mobile companies offer fixed-lined services using Telecom Egypt's infrastructure.
"VERY BULLISH"
The growth of those businesses is steadily eating away at Telecom Egypt's traditional fixed-line services as Egyptians opt to use mobile phones and the internet instead, forcing the company to seek ways of expanding its exposure to mobile.
Egypt's economy has been hammered by political turmoil since a popular uprising toppled veteran leader Hosni Mubarak in 2011.
In July, the army ousted President Mohamed Morsy of the Muslim Brotherhood after mass protests against his rule. That triggered more unrest, with security forces cracking down hard on Morsy's supporters.
Hundreds were killed and more than 2,000 arrested.
Asked if he was concerned by Egypt's political upheaval, Nawawy said: "Quite frankly we see a country with the heritage and the history of always being able to get its act together."
"Based on the geography and the history and the market I am very bullish and very excited about Egypt and the opportunity in Egypt," he added.
Telecom Egypt owns a 45 percent stake in Vodafone Egypt and the Egyptian authorities have previously said Telecom Egypt must pull out of the venture before pushing ahead with any mobile operations' plans.
Nawawy gave no indication that would happen, saying neither the authorities nor Vodafone had requested such a move.