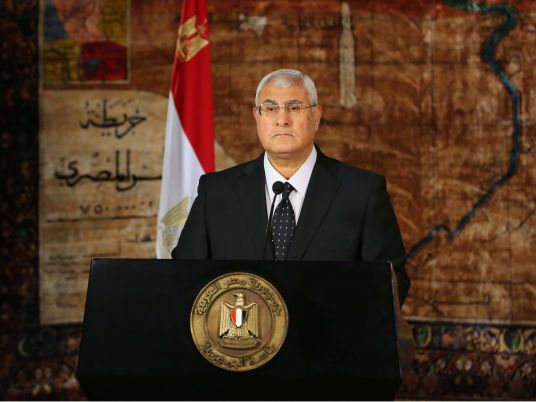 A source at the Cabinet stated that the terrorism act may be cancelled in light of criticism by international and local organizations and jurists that considered it another form of the emergency law and a means to suppress opposition.
Sources at the presidency said the president returned the terrorism act to Cabinet on Monday and requested to forward it to a community dialogue.
The Cabinet source also told Al-Masry Al-Youm said that the reason the law was returned from the president is that it adds nothing significant to the current criminal law. The government may merely amend the current criminal law.
Amnesty International criticized the terrorism act, saying it gives the government more power to restrict freedom of the media and arrest dissidents.
The sources added that the president would not endorse the act before political forces and civil society organizations review it.
They said the Constitution grants the president the right to issue laws that the country needs immediately without waiting for the election of the House of Representatives next year, but he is keen that laws are approved by society before issuing.
The act includes amendments to the Penal Code relating to the definition of terrorism and imposes severe penalties on perpetrators of terrorist acts.
The government had agreed to these amendments and sent the act 10 days ago to the president to endorse.
Edited translation from Al-Masry Al-Youm