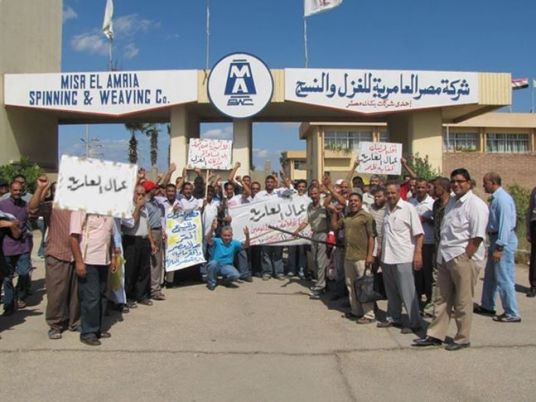 Hundreds of workers at the Misr El-Amria Spinning and Weaving Company in Alexandria continued their open-ended strike on Tuesday to protest their employers' failure to respond to their demands for bonuses.
The workers are demanding a 10 percent allowance to be disbursed equally among their colleagues at other textile companies. They filed a complaint with the Manpower Ministry against their company's chief who, they said, ordered the closure of the company for one month, until October 27.
One worker, Mohamed Abdel-Latif, said more than 4,000 employees were supposed to receive the bonuses three months earlier, but found out they were "illegally" excluded, unlike colleagues at other companies.
Edited translation from Al-Masry Al-Youm