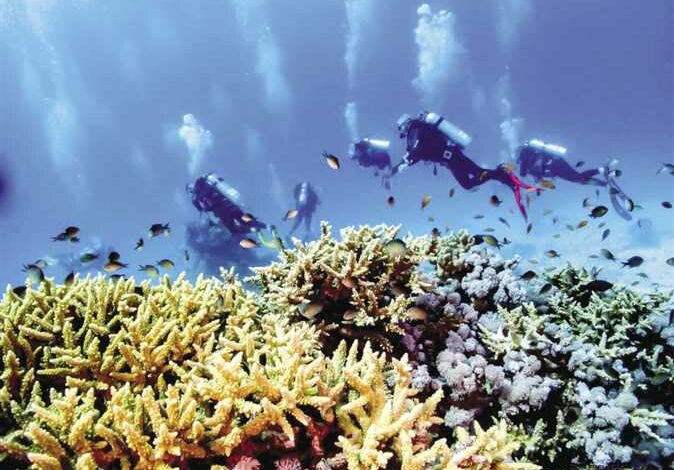 The "Great Fringing Reef" is a new natural reserve discovered by the Red Sea Diving Tourism Chamber, which is scheduled to join the list of natural reserves in the governorate.
The head of the Diving Tourism Chamber in the Red Sea Mostafa Hefny said that it was agreed with the Ministry of Environment to announce a new nature reserve under the name "the great fringing reef", in addition to cooperation with the United Nations Development Program and natural reserves to announce a map of division of activities in Sharm el-Sheikh.
The diving chamber issued a report on the sustainability of the diving sector and marine activities.
It was sent to the Minister of Tourism and Antiquities and the Ministry of Environment, regarding the threats that might face the sector and the most important proposals to solve them.
A report was also sent on diving sites and underwater museums, and included the creation of new diving and snorkeling sites, by creating an underwater museum with existing sites, and creating diving sites and virtual museums through the internet for optimal marketing of the top 10 sites in the Red Sea Governorate for non-diving practitioners.